The Story of the 187th ENGINEER COMBAT BATTALION WWII In the Beginning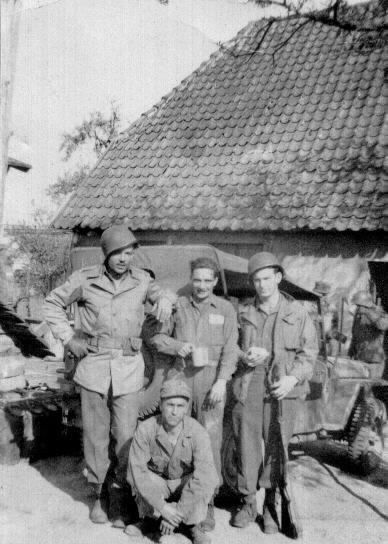 Central Europe Ardennes Rhineland
DEDICATION
The story of the 187th is respectfully dedicated to the memories of those men of the Battalion who died in the service of their country.
ALLEN K. BODCHERIM
HARRY H. BOOTH
SIMON H. CHAIRES
LOUIE J. COMBS
HAROLD B. DOTY
KENNETH M. FOLSOM
OWEN J. JONES
JAMES D. McCOMB
DOYLE O. MULLIKAN
NOVIE N. ROSS
FRANK TABOR
ANTONI J. PIETRYKA
The Story of the 187th actually began long before October 15, 1943, when the unit was activated. Behind the 187th lay 167 years of Army Engineer History and Tradition.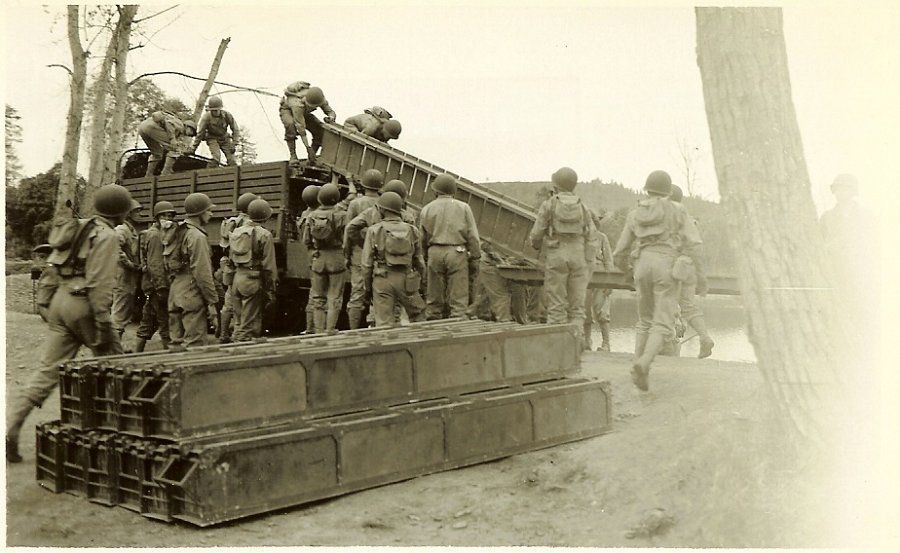 During the darkest days of the American Revolution, our French Allies sent their most distinguished engineers to General Washington at Valley Forge. One of these men, Major General Louis de Begue Duportail, became the first chief of engineers for the United States Army. The influence of the French in the Corps of Engineers may further be noted in the Engineer motto, "Essayons," French for, "We Will Try," is on the engineer insignia which is reputed to be a replica of a gate in the ancient French walled city of Verdun.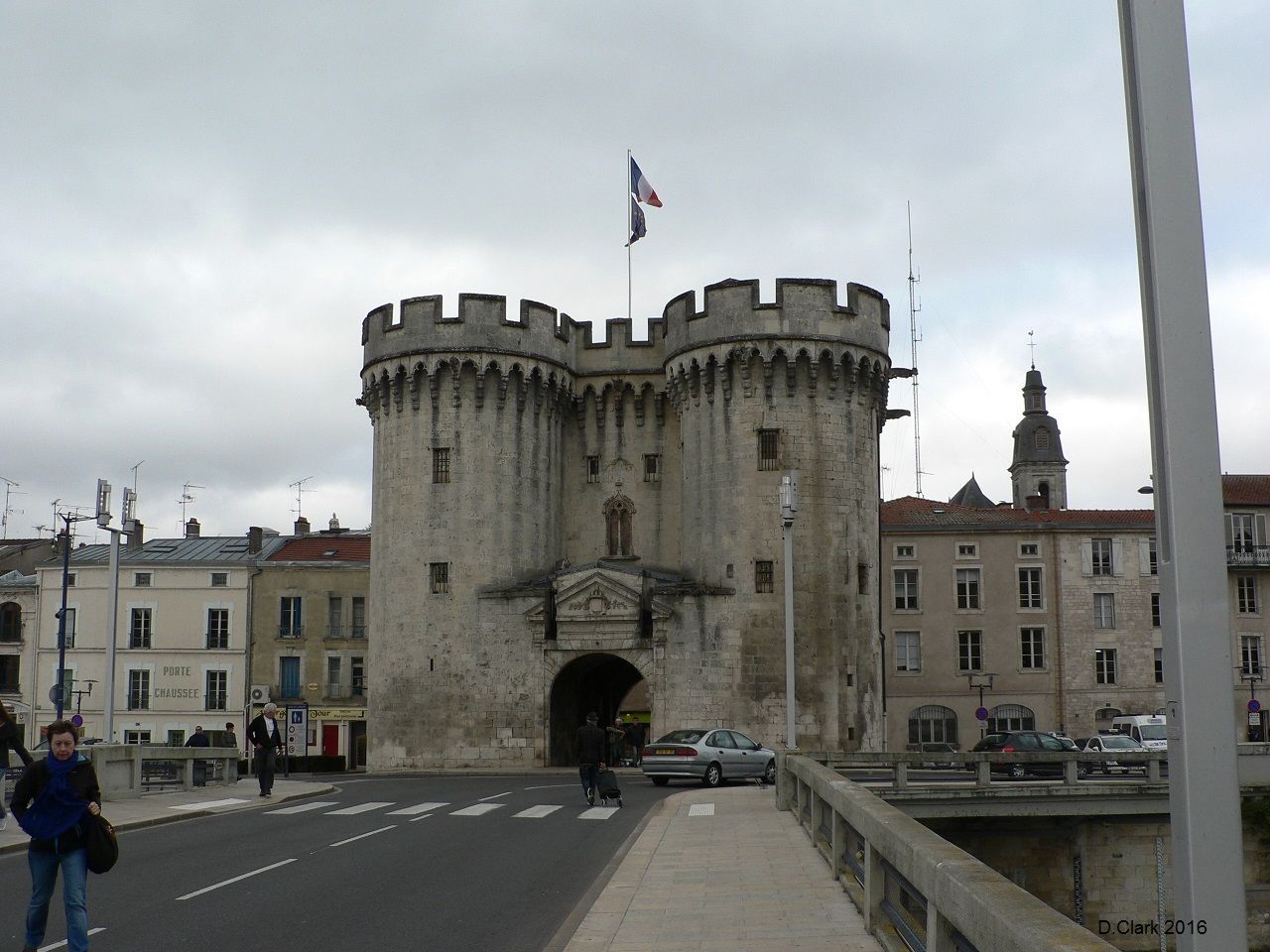 The Corps of Engineers remained small during those first years of peace, broken only by the War of 1812. In 1864, army engineers again became prominent when they built a 2100 ft. long pontoon bridge across the James river in 7 hours. The role of the Corps again became important in the Spanish-American War.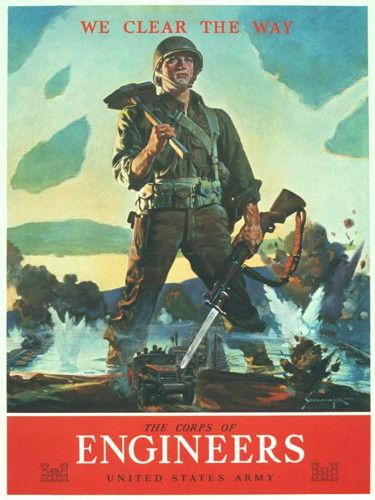 In World War I, engineer accomplishments in a short time became famous, eliciting this comment from General Pershing: "The scientists said it couldn't be done, but the damned fool engineer didn't know that so he went ahead and did it!"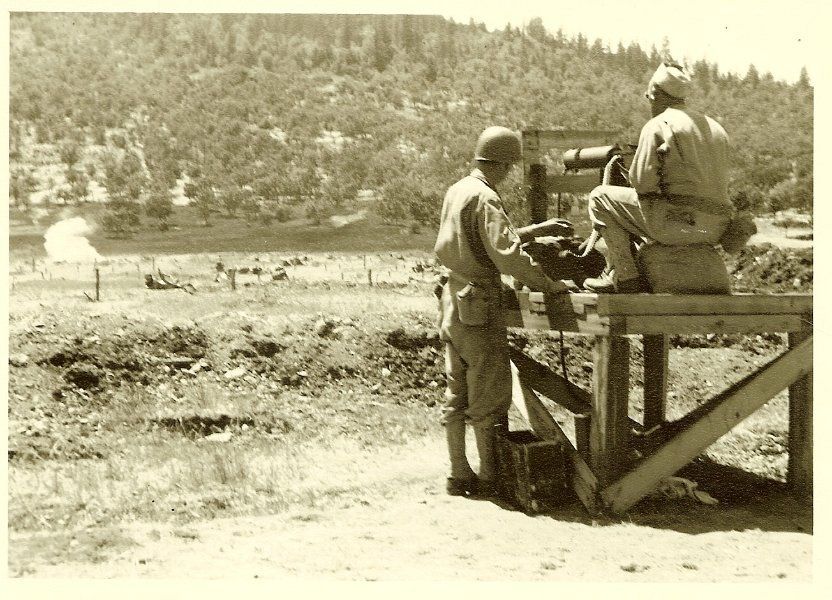 The role of the engineer, was never as great nor as heavily emphasized as it was during World War II. It could be no other way in a fast moving war of machines and supplies.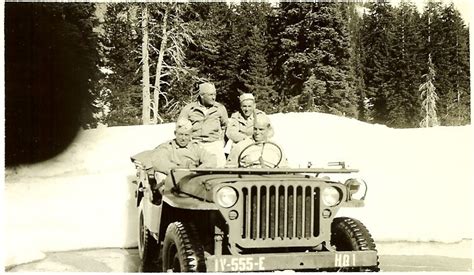 Engineers became the assault troops of the Army. On countless landings and invasions throughout the entire war, engineers carrying high explosives, stormed ashore from small boats, and under withering artillery and small arms fire, blasted gaps through steel obstacles or anti-tank ditches, or anti-tank walls and breached mine fields.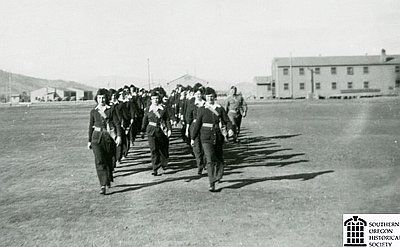 Engineer special brigades operated beach-heads to put ashore supplies, across open beaches, without benefit of port facilities. Men and machines cleared the beaches of mines, debris and wrecked vehicles, built roads, then pushed forward to batter roadblocks and fill anti-tank ditches.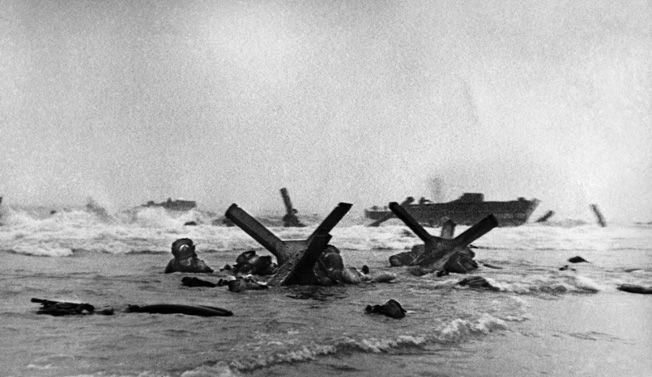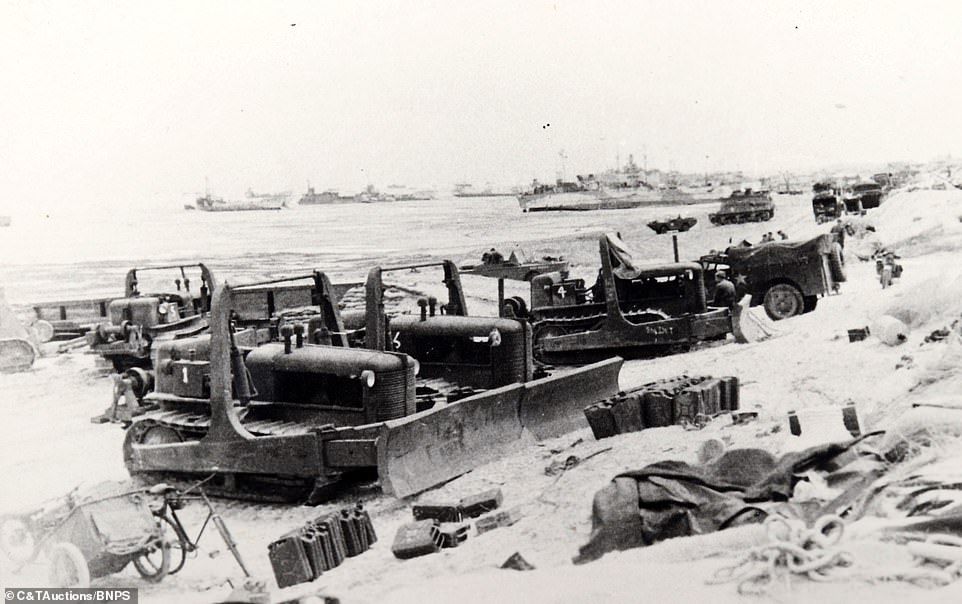 Pointing the spearhead of advancing U. S. Armies were engineers who led assault waves of infantry across rivers in storm boats, then threw tactical bridges across the steams and rivers of Italy and Northern Europe. They kept the highways open, filled the shell craters and demolished enemy pill boxes.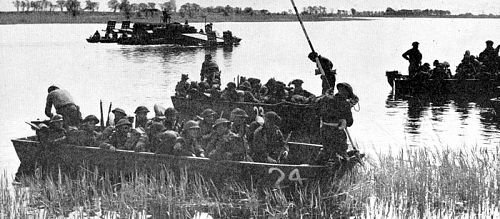 In England, before the Normandy Invasion, assault training centers were organized by engineers to teach the infantry engineer tasks. Breaching obstacles, assaulting fixed fortifications, use of demolitions, flame-throwers, Bangalore torpedoes, mine-clearing, booby-trap deactivation and camouflage.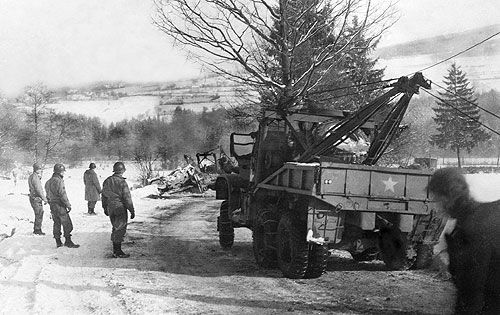 Throughout the war, engineers kept the supplies moving too. With incredible speed they laid pipelines from beaches to fighting fronts. Rail-road bridges were rebuilt and port construction units cleared and rebuilt wrecked port facilities. Aviation engineers moved forward building air strips and bases to give ground forces closer air support. Topographic units supplied more than 6000 tons of maps and charts, which they had produced themselves, during the first 90 days of the Normandy invasion.
Note from Me. At the Battle of the Bulge 20,876 Allied soldiers were killed, with 42,893 wounded and 23,554 reported captured or missing. German losses totaled 15,652 killed, 41,600 wounded, and 27,582 reported captured or missing.
United States of America - 418,500 casualties, almost all troops. The US mobilized 16.3 million troops during World War II, so its casualties were 2.5% of the troops, the lowest relative casualty rate of all the armies mentioned here Russia 31%, Germany 30%, Japan 24%, Italy 8%, Britain 3%). This was thanks to US ability to mobilize not just huge manpower, but also to equip its troops, and even its allies' troops, with huge quantities of excellent weapons and equipment, making them the best-equipped military force in history. Even so, US troops were killed at an average rate of 302 per day.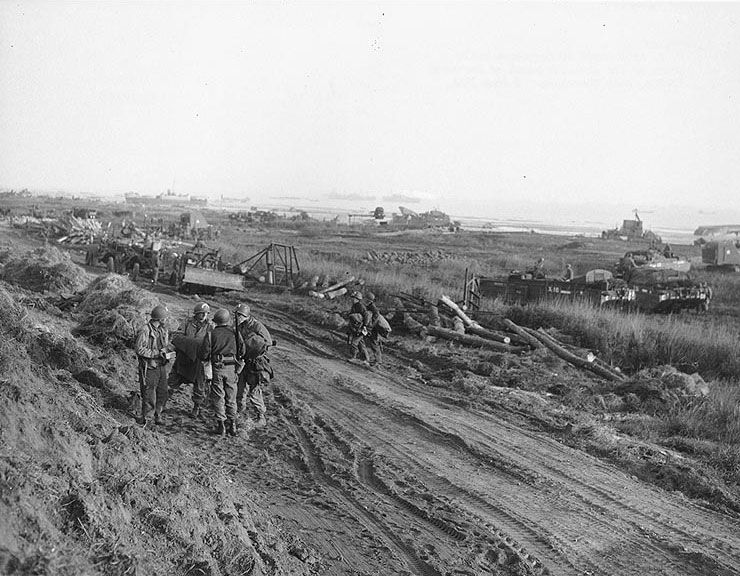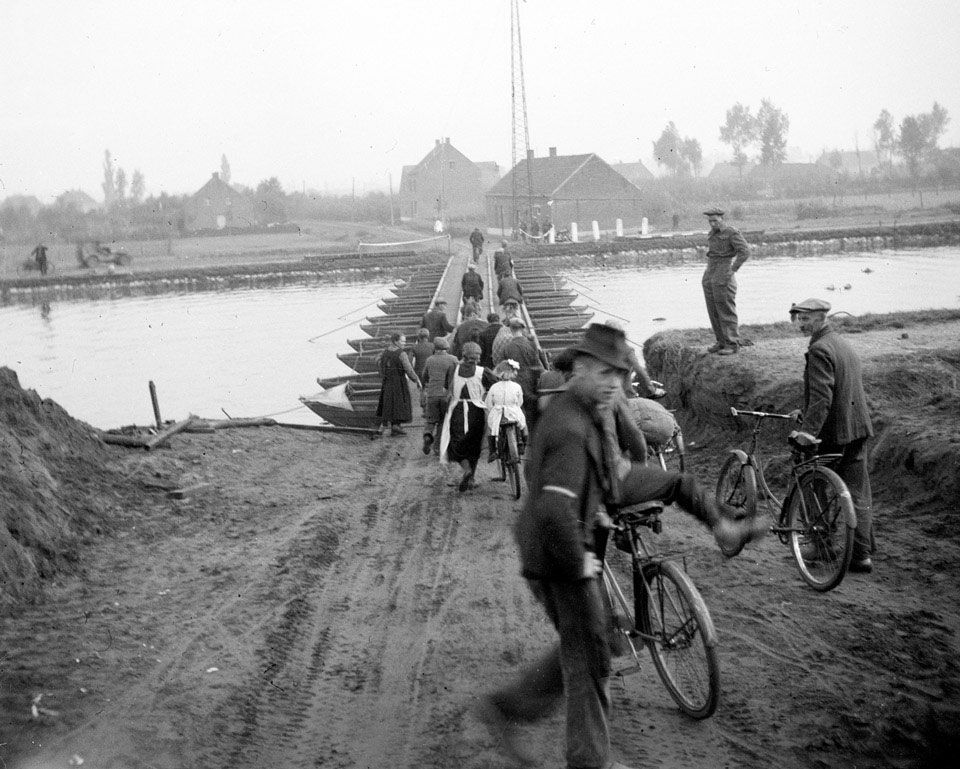 Engineer water supply unit's kept the thirst of swiftly moving armies quenched with pure drinking water. Fire-fighting platoons kept the menace of fire at air fields and supply installations to a minimum.
The basic engineer unit is the combat battalion. A combat battalion, in a limited manner, can perform any or all of the functions of the other type engineer units in addition to fulfilling its primary mission—combat support. Foreseeing the great need for this type unit, the War Department activated, in the autumn of 1943, a large number of combat battalions whose primary mission was to be close support for the divisions which were soon to take part in the assault on the European and Pacific fortresses.
The 187th was one of those battalions. It was not the most famous of them, nor did it have the longest combat record. Its 128 days of combat hardly have earned it a place in the War Department annals. But the 187th was "our outfit" to the 1200 men and officers who have, at one time or another, been with it and as such, they were proud of it. They felt certain that they were in the best outfit in the whole army. They worked hard for it and some even died for it. The story of the 187th is not just the story of a battalion: it is, more than that, the story of these 1200 men.
STORY OF THE 187th Engineer Combat Battalion
They say that paper runs the army. It was a piece of paper, entitled General Order 85, issued by the IV Corps at Fort Lewis, Washington on October 4, 1943 that activated the 187th. It was also a piece of paper that inactivated the 187th, but that's another story.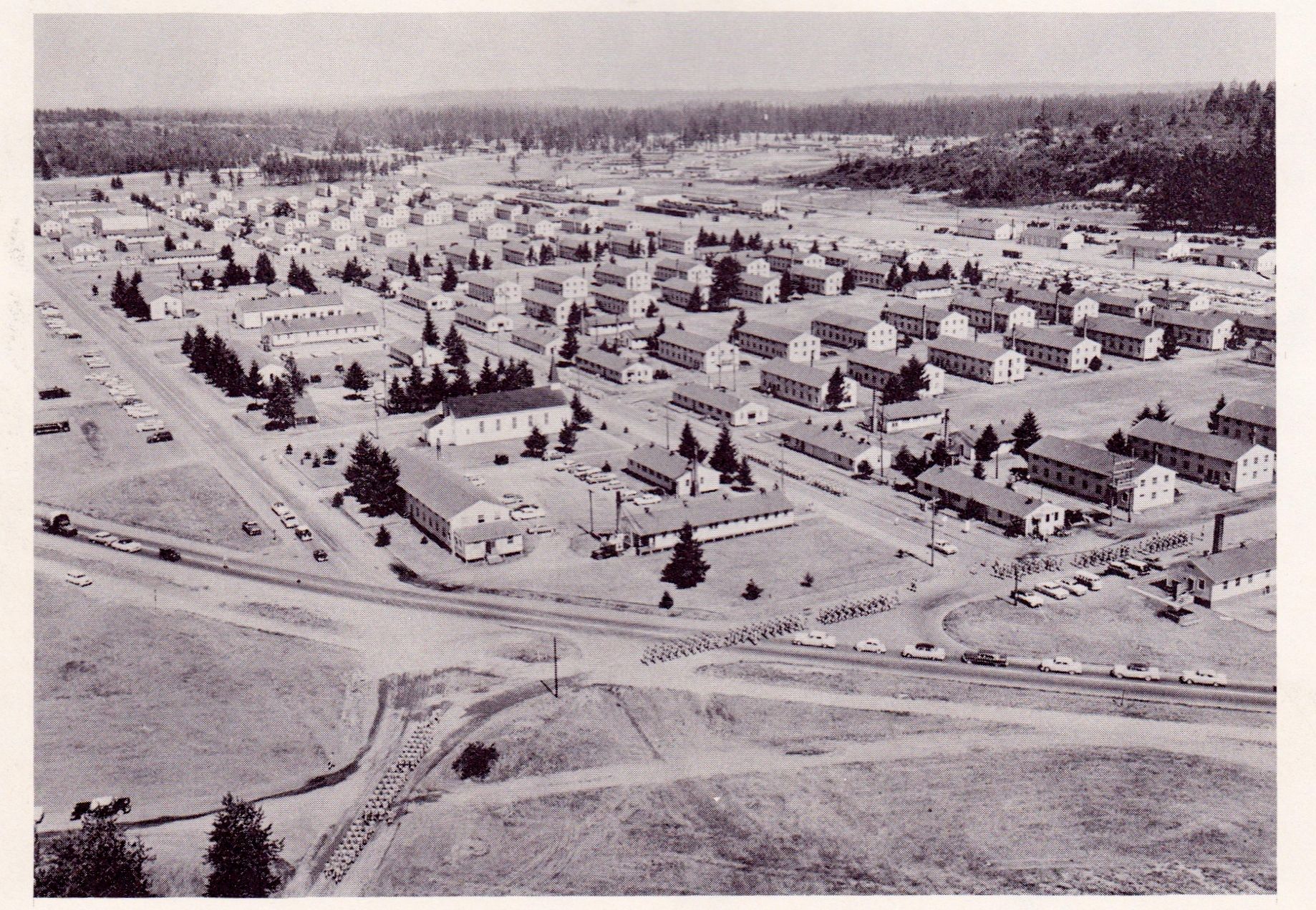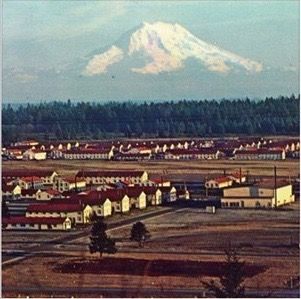 That piece of paper began a flurry of more paper that eventually resulted in the appearance on Oct 11 at Camp White , Oregon, of 43 enlisted men and two officers, the first members of the 187th. These men had all been part of an Alabama National Guard engineer regiment and had just returned to the States from nearly two years of service in the Aleutians. Capt. Richard L. Watkins and 1st Lt. O. Nelson McAnally were the two officers. The men had names like McCutcheon, Root, Moore, Turner, Pace, Baker, Boswell and Young, all good "Rebel" Alabama names and all good Alabama men.
Several days later, an officer cadre which had just completed a cadre officer's course at Fort Belvoir, Virginia, arrived. On Oct. 15, Major W.W. Barnes, Jr. took command. His staff consisted of Capt. Lloyd H. Flickinger, executive officer; Capt. Alfred B. Poch, S--3, 1st Lt. Charles L. Barker, S--2 1st Austin E. Gilligan, S--4 2-nd Lt. William S. Millenkamp, S--1 . The four company commanders were; 1st Lt. Carl R. Holmgren, Co B H&S; 1st Lt. Philip E. Comstock, Co A 1st Carl R. Holmgren, Co B and 1st Lt. Frank Tabor, Co C. Capt. Watkins was assigned as ADE or Liaison officer, and Lt. McAnally became assistant S--4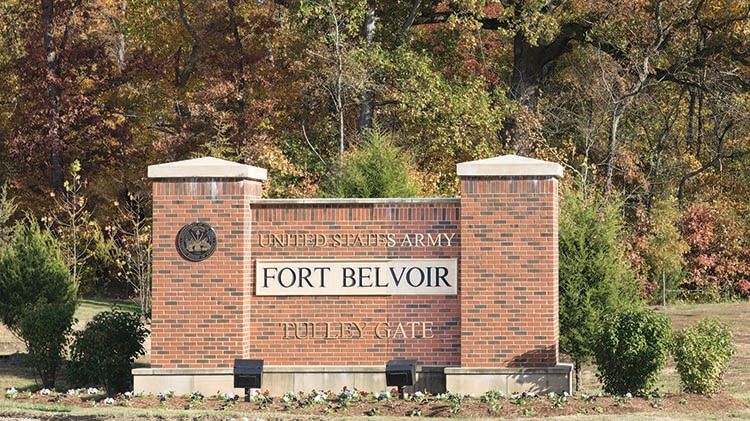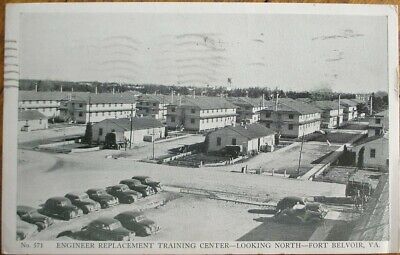 Twenty-two other officers, all second lieutenants, joined the organization before November first. These officers were all graduates of the first Engineer Training Course at Fort Belvoir, where they had originally been commissioned in either Ordnance, Quartermaster or Signal Corps. They had names like Abney, Dahlmann, Knox, Zinkeler, Deyo, Epstein, Tumas, Bohnet, Alexander, Geiger, Beckwith, McNevin, Bayorgeon, Collins, Gaston, Waiksnis, Webendorfer, Bobolia, Weinzettle, Cobb, Jones and Craig. They too were all good men, but from the point of view of the Alabama old-timers, most were a little green.
Late in October, 39 men, fresh from Oregon maneuvers were transferred into the unit from the 555th Eng'r. Heavy Pontoon Battalion. Others came early in November, three men from an ASTP course at UCLA and even three military police non-coms from Camp Roberts, California. On the 13th of November, 152 men, almost the entire strength of Company D, 25th Armored Eng'r. Battalion, Sixth Armored Division, joined the 187th from Camp Cooke. These Men were mostly all from Pennsylvania. New jersey or New York.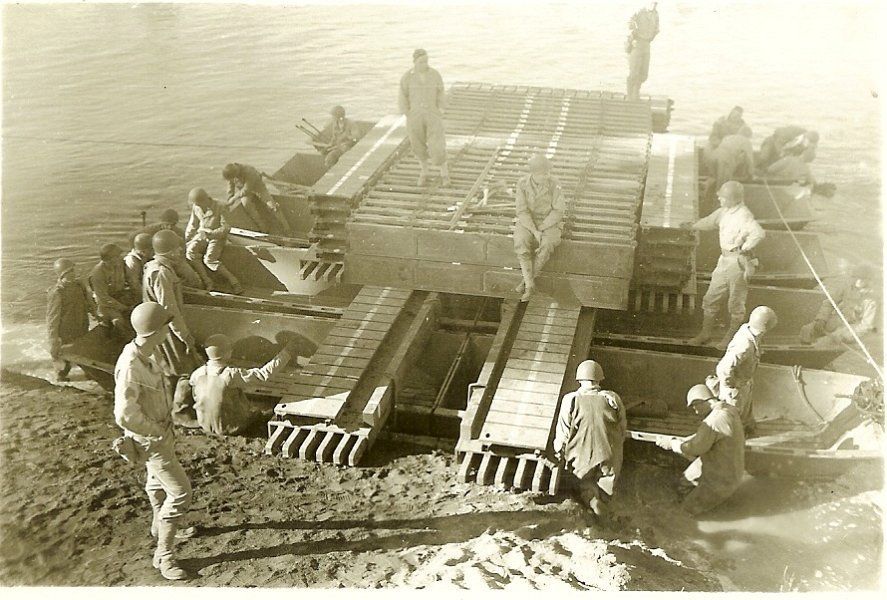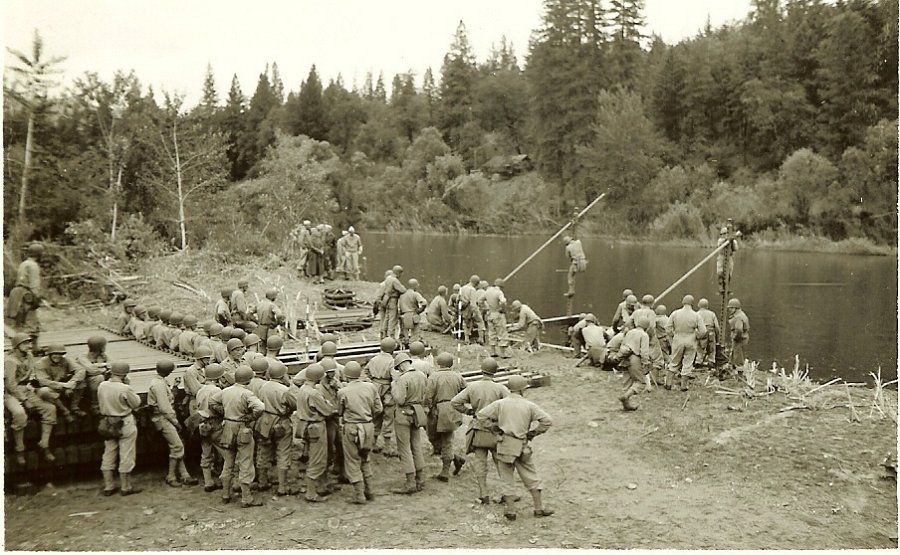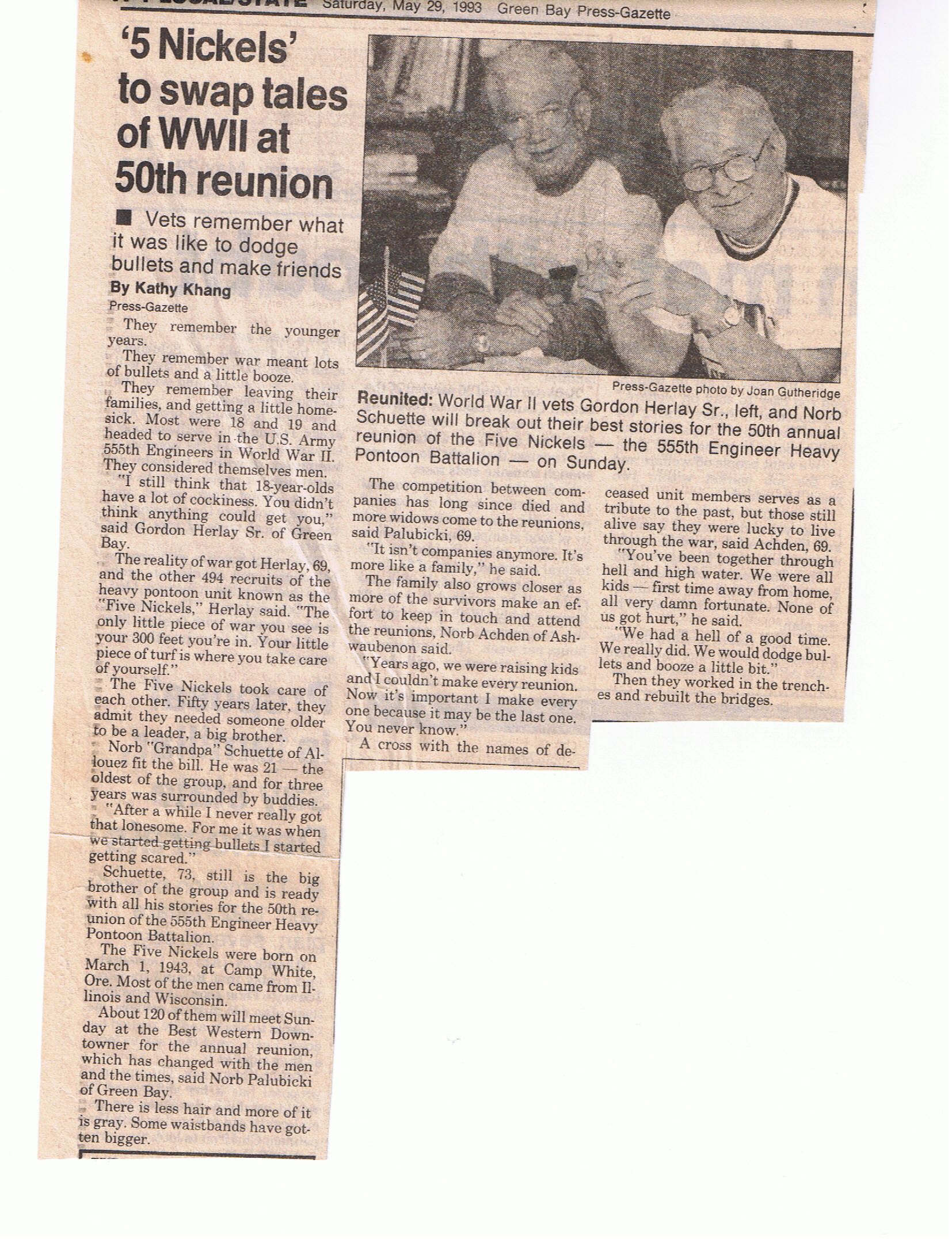 A revision in tables of organization had eliminated one company from each armored engineer battalion and the 187th definitely gained from the 25th's loss. These men were all well-trained and had been through desert maneuvers. They were to prove invaluable in training the raw recruits still to come from reception centers throughout the West.
Note from me. Camp Young, California was one of the desert training bases to train engineers for desert warfare. It sits next to the Highway 10 interstate, close to Joshua tree entrance. No longer there.
Limited training was carried on by the battalion while waiting for its fillers. The first hike was a killer, but nearly all the men made the seven and a half miles in 90 minutes. Recreation was stressed and the town of Medford became a magnet, drawing most of the men after hours.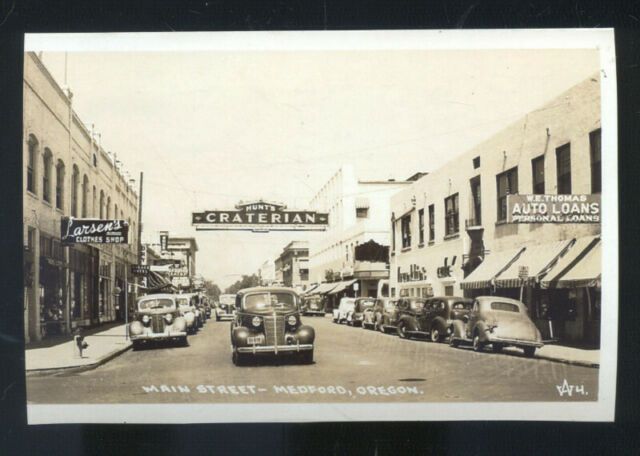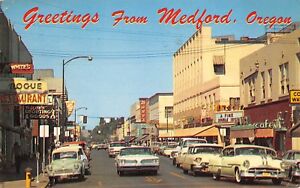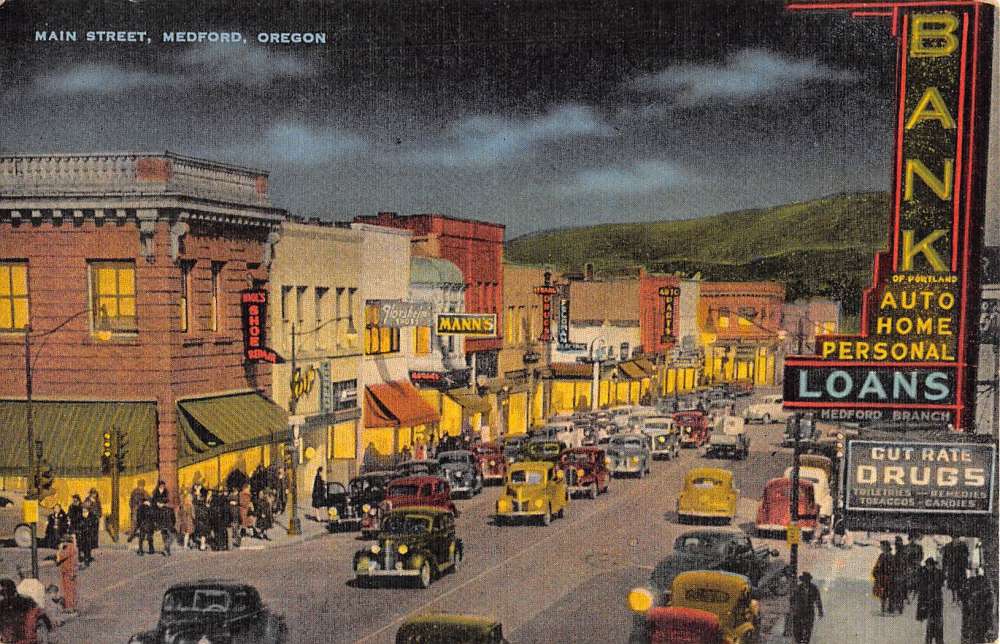 An epochal day came on the 17th of November. The first recruits arrived, 29 of them fresh from the reception center at Fort MacArthur, California and 26 from Fort Lewis, Washington. The following day, 33 more came from Fort Lewis and 38 were assigned from the Presidio at Monterey, California.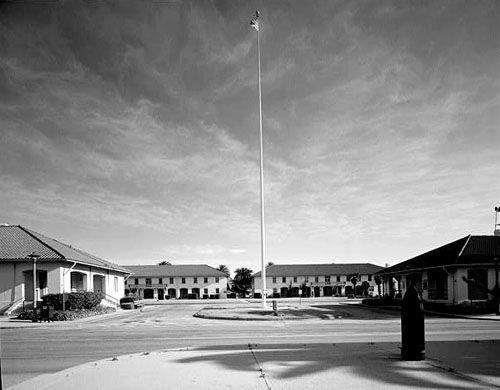 The next few weeks saw men pouring into Camp White for the 187th from reception centers at Camp Roberts, Fort Douglas, Fort Sam Houston, Fort Sill, Camp Robinson, Camp Wolters, Camp Beauregard, Fort Mc Arthur, Fort Lewis and the Monterey Presidio. Others came from ASTP courses at the University of Oregon, Stamford and Compton junior College. Soon the Battalion became over strength and 81 men were transferred to the 145th Eng'r., a sister combat battalion in the 1122nd Combat Group.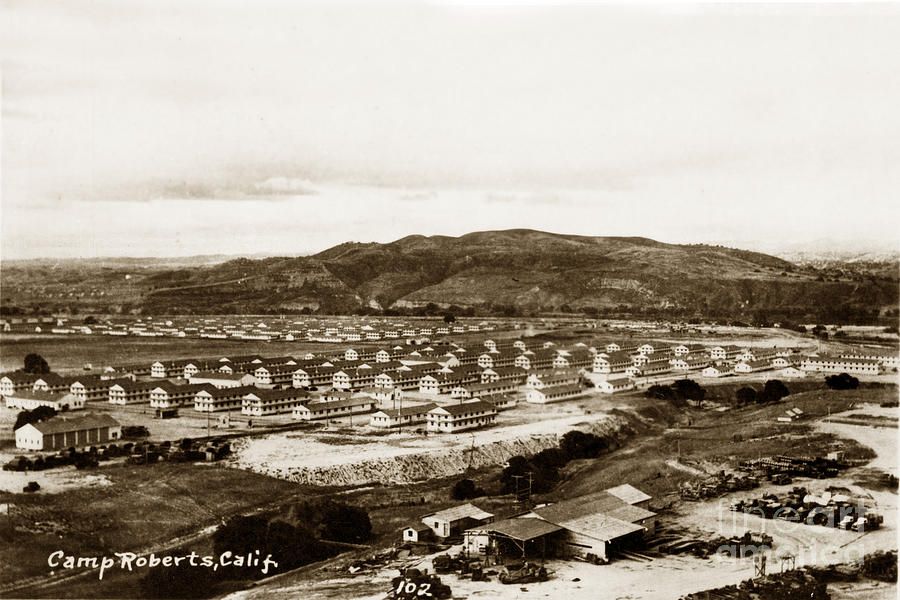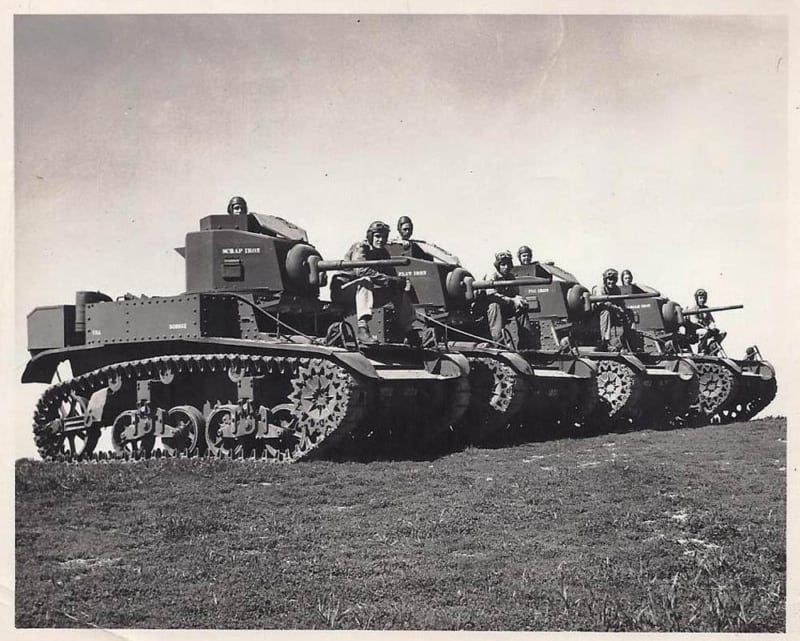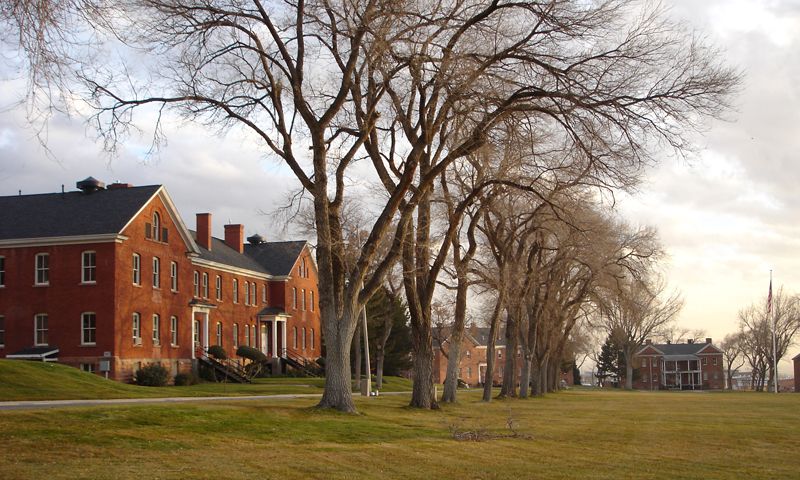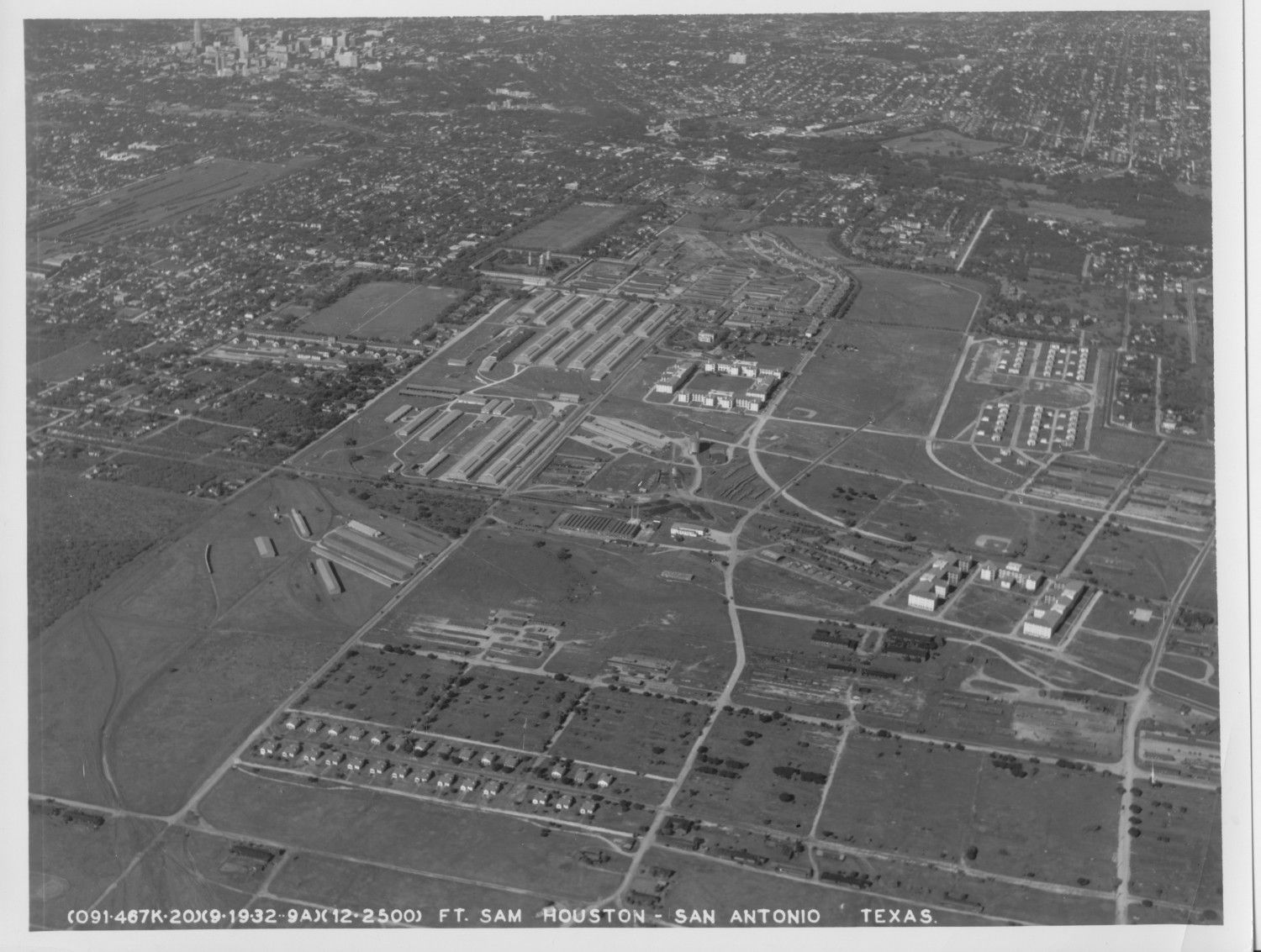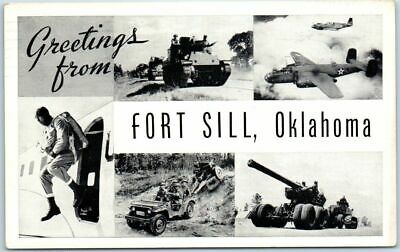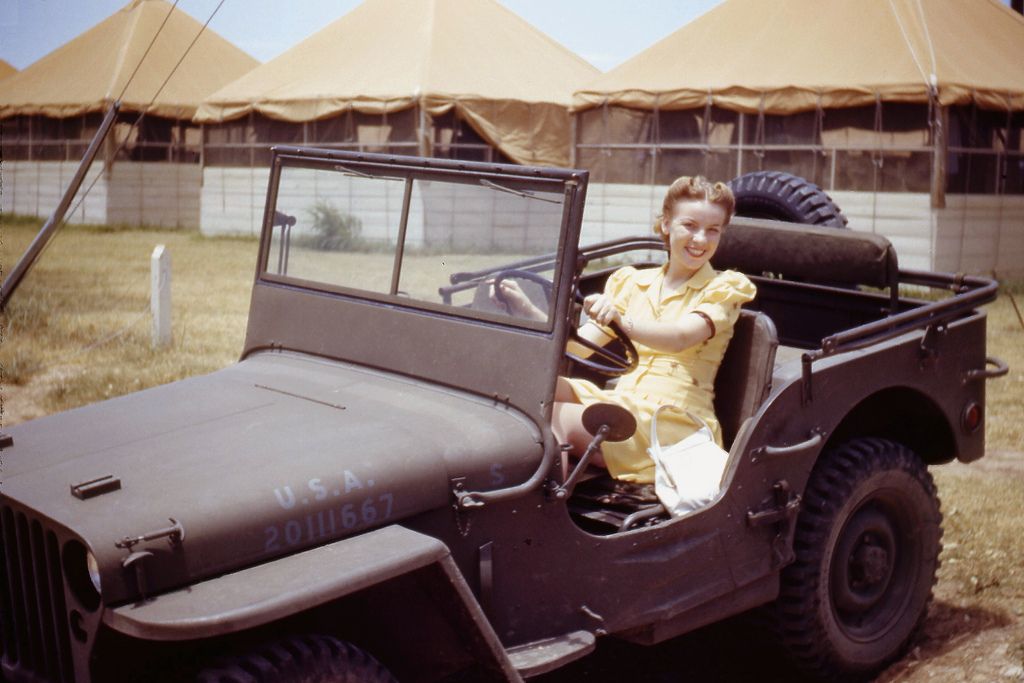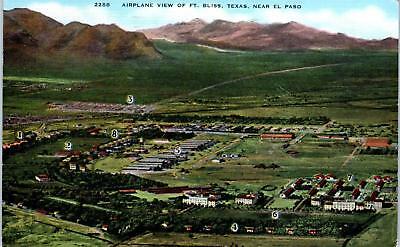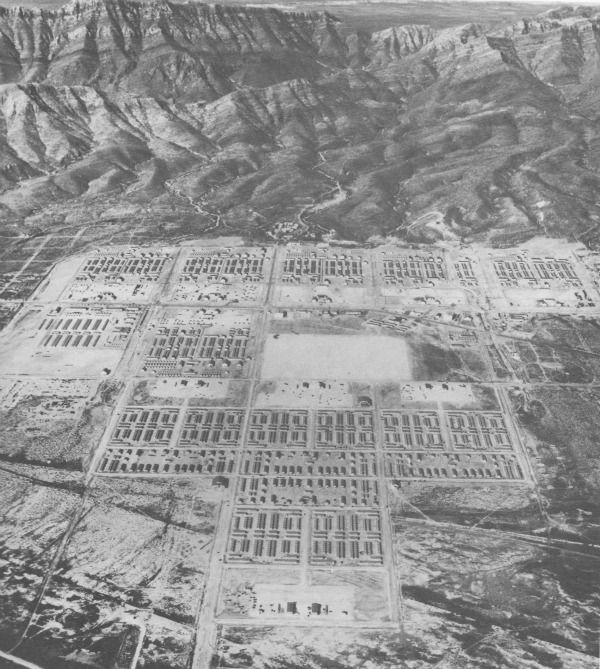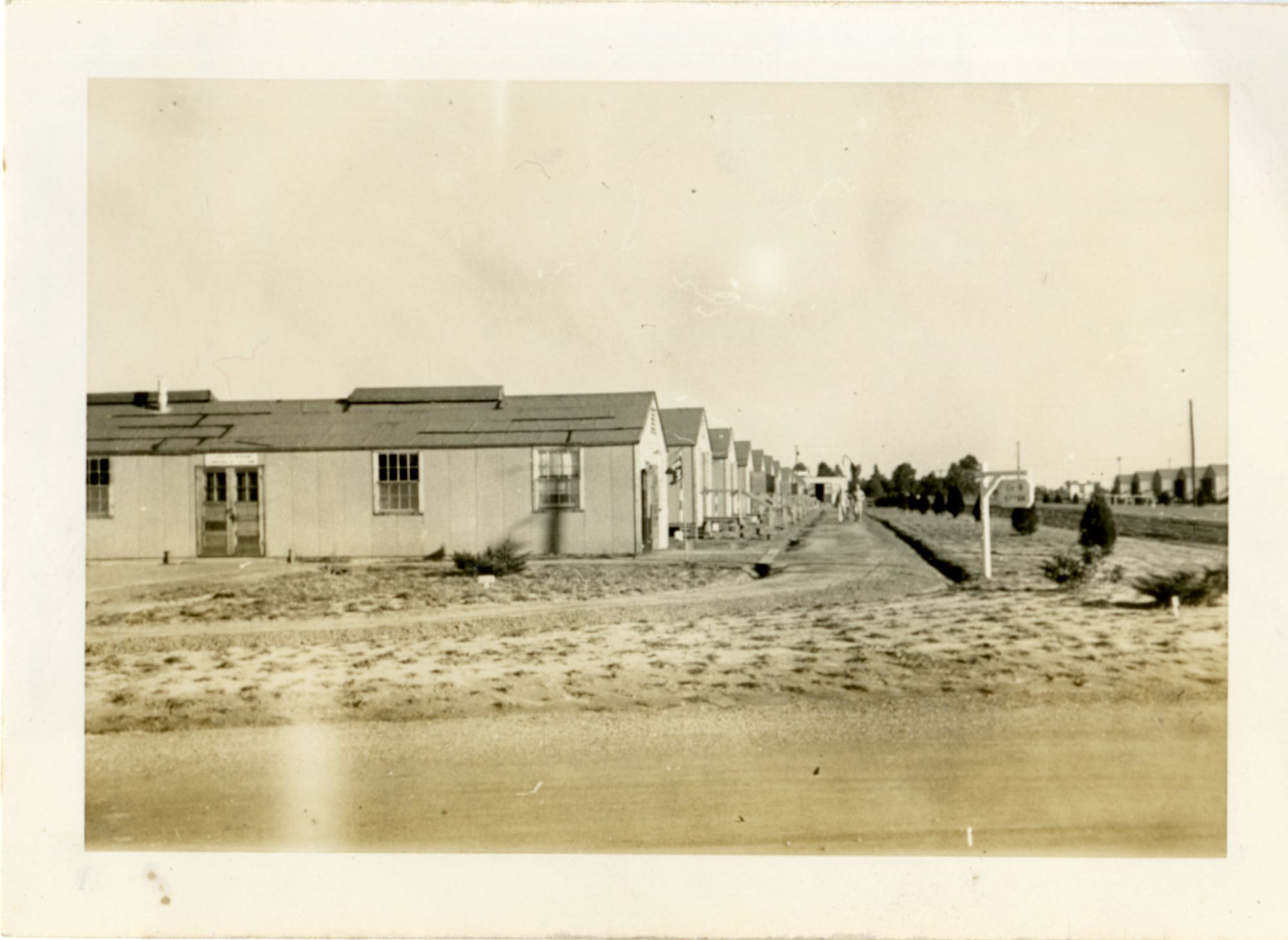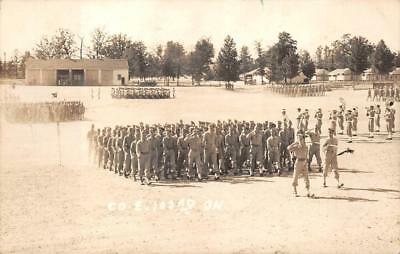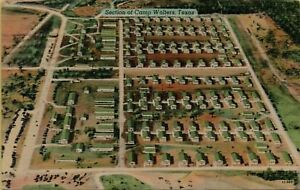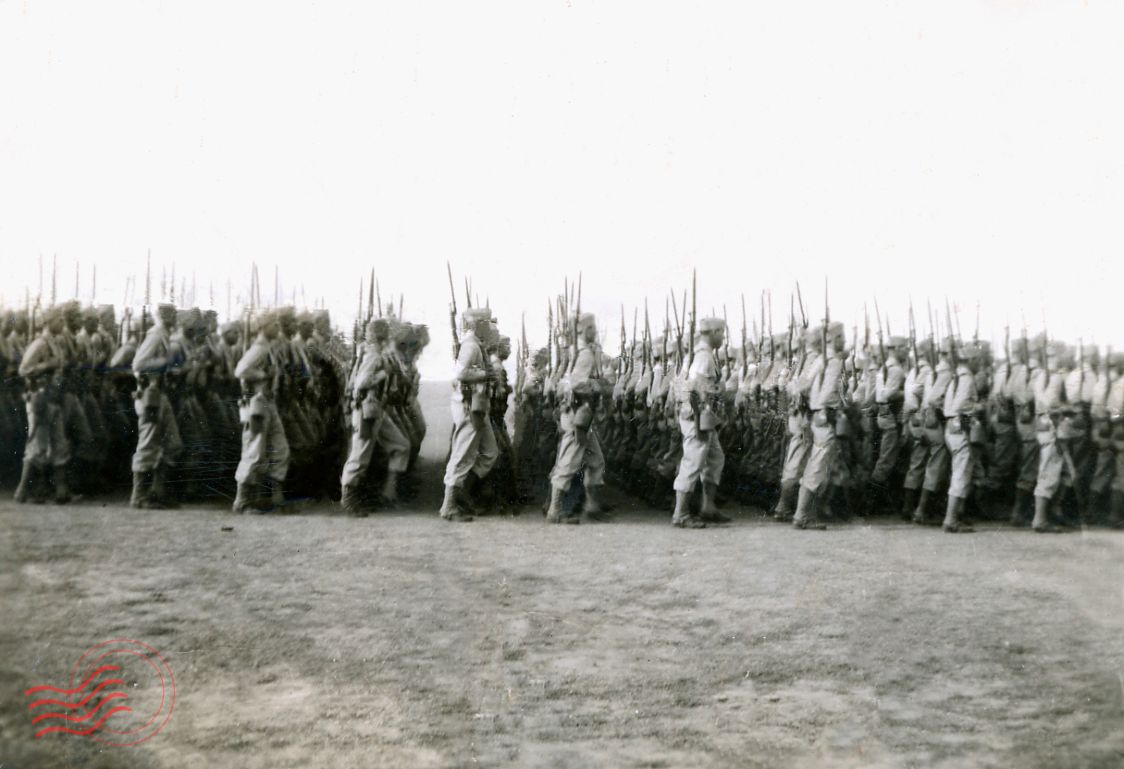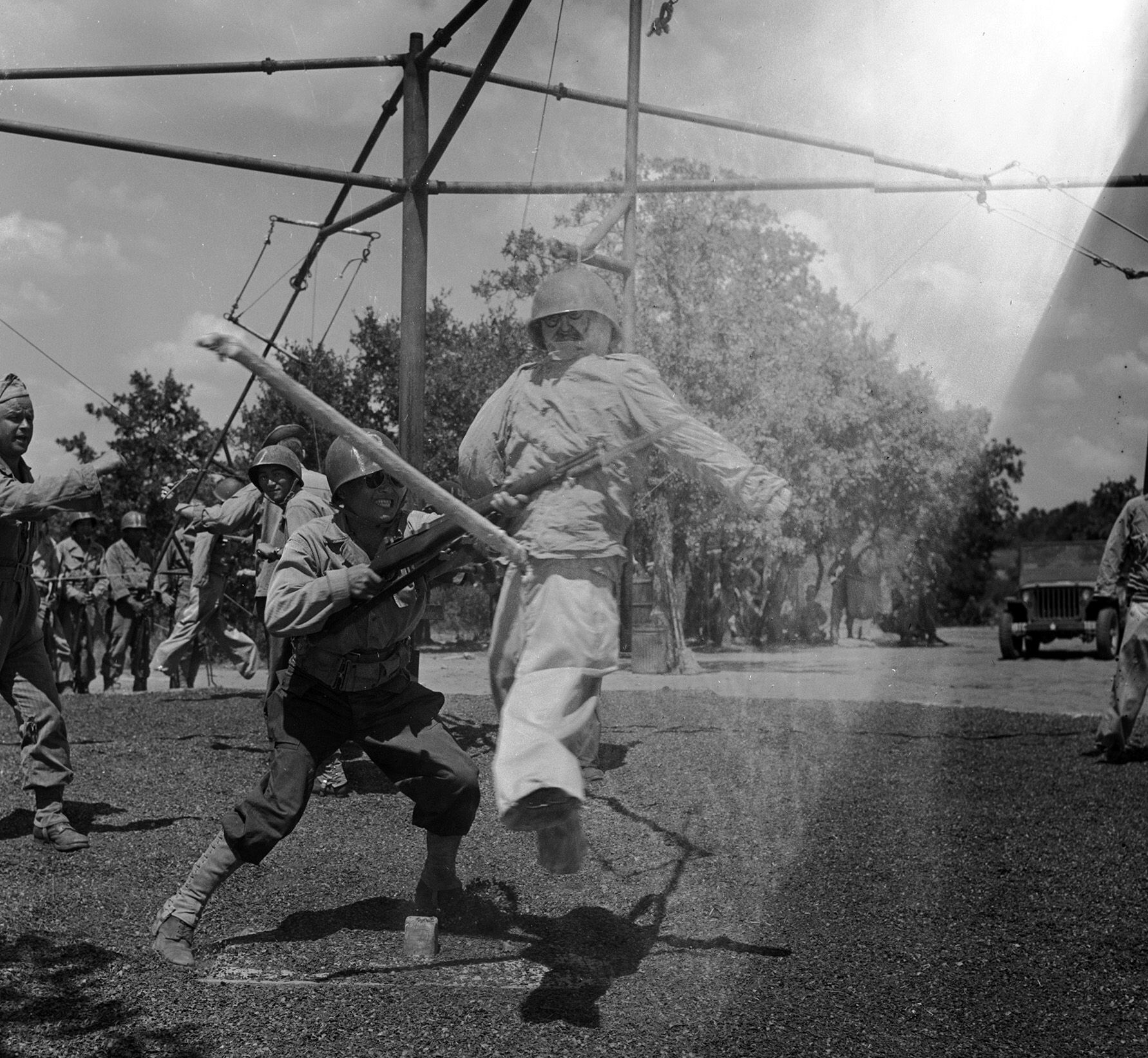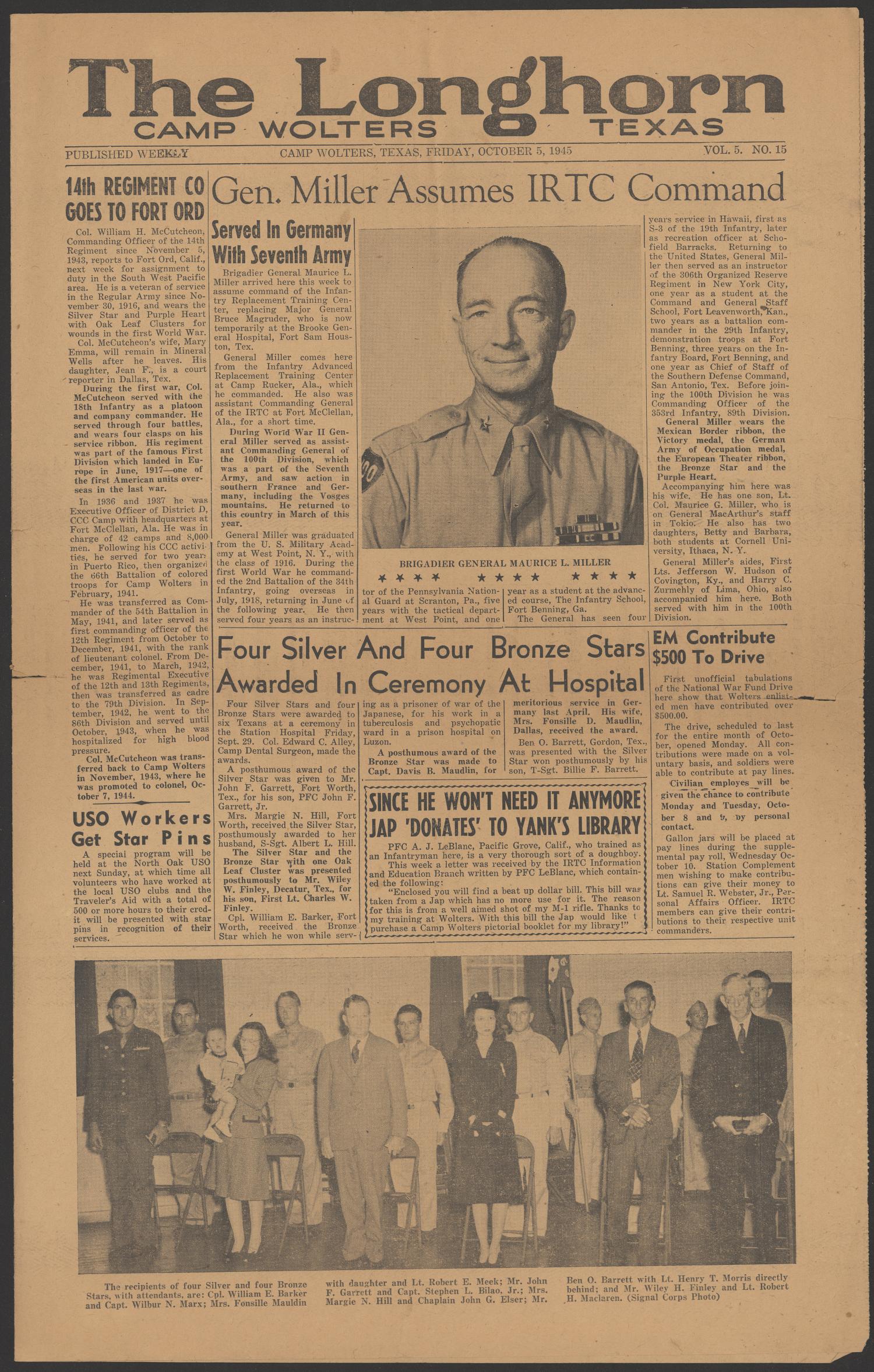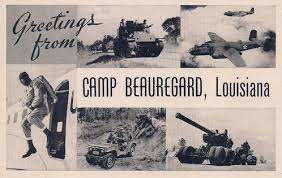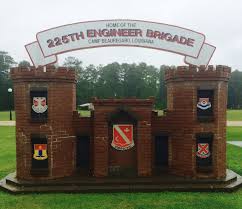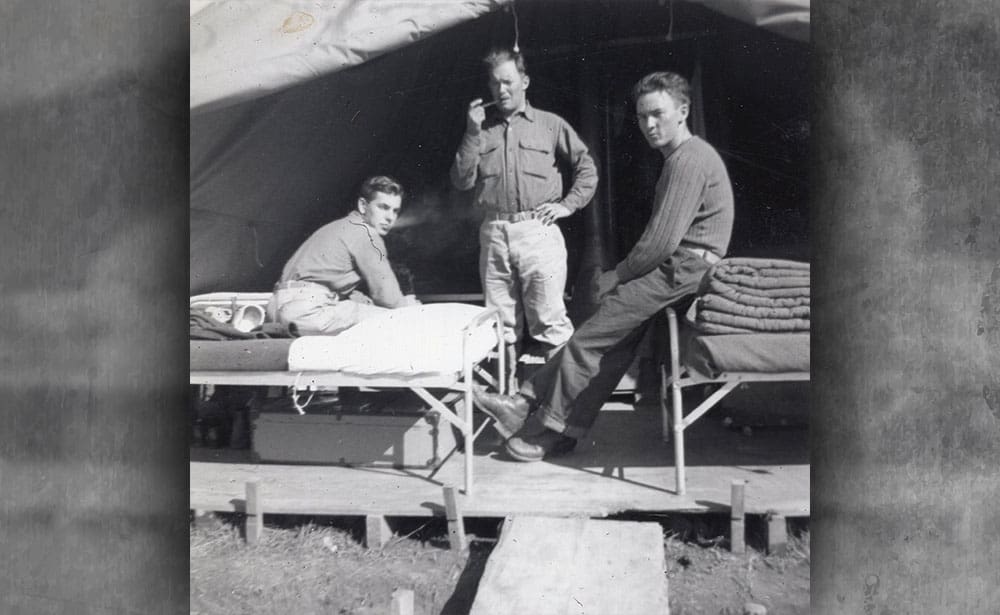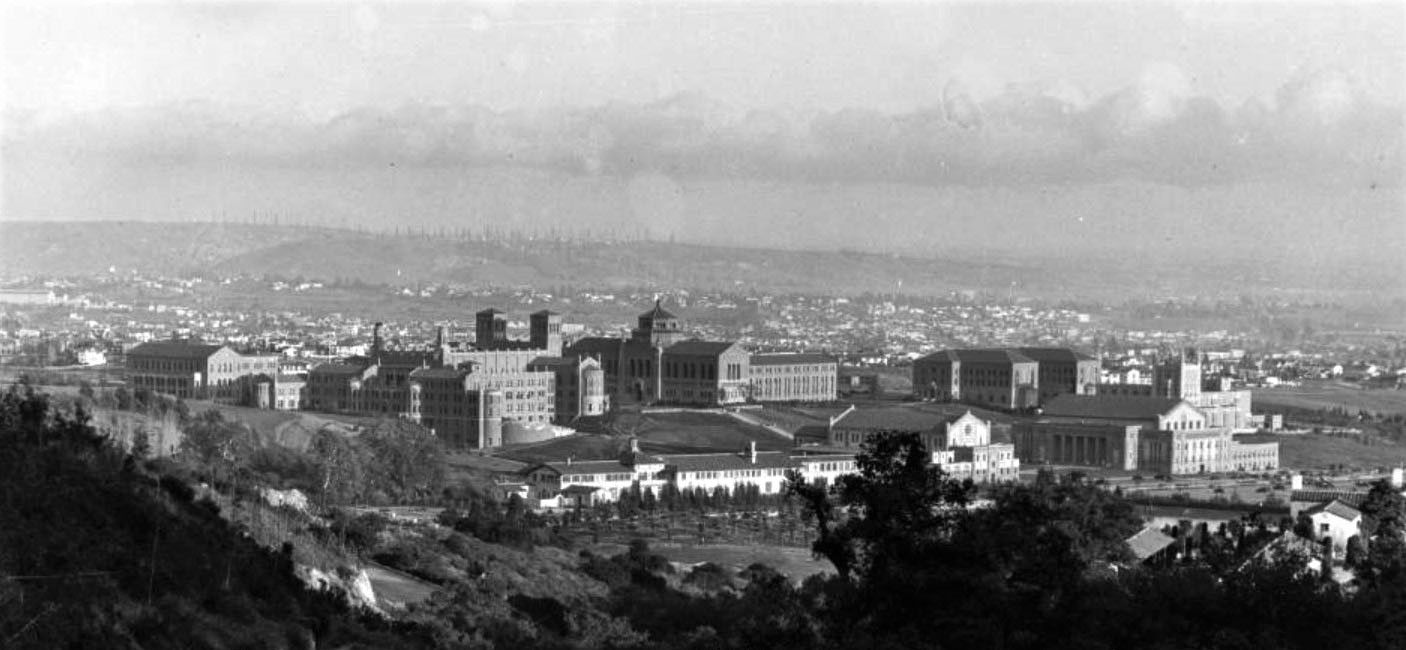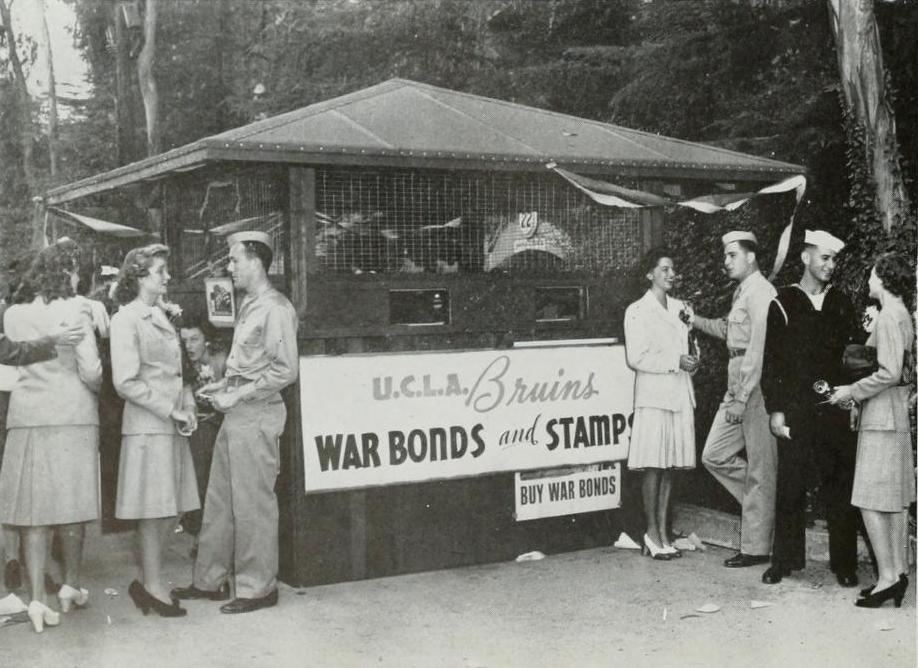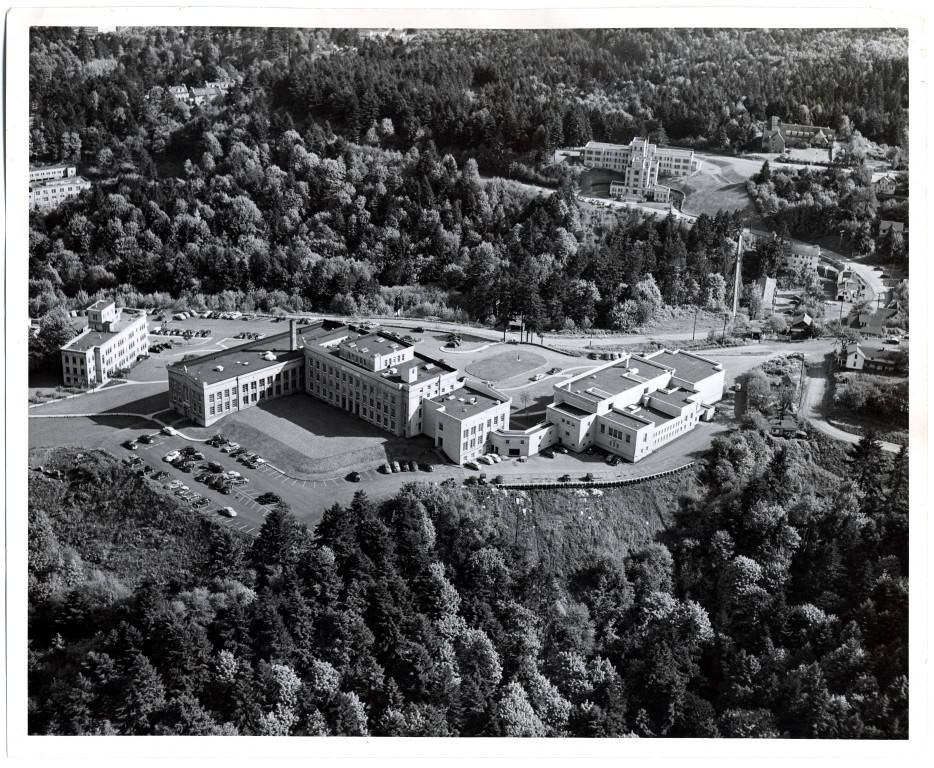 Companies were organized and preliminary training began as soon as the recruits arrived. On November 29, basic training started in earnest. Early in December, rifle marksmanship training was begun and by the end of December the battalion had fired for record.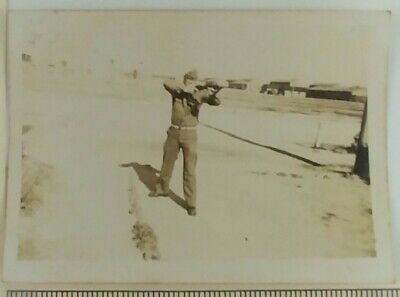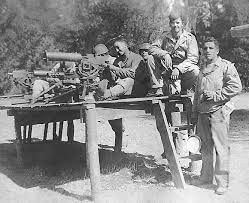 Christmas weekend came as a welcome respite from seemingly endless days of sighting and aiming and trigger squeeze "Dry Run." Each company had gala Christmas dinners and party.
December 7, Pearl Harbor's second anniversary, saw the activation of a Medical detachment, composed of 15 enlisted medics from the First St. Medical Group at Camp White and Capt. Walter Pendleton, MC. For the next few months, medical and dental officers came and went with astonishing regularity "on loan" from various medical units. It was not until late in February that First St. Lt. Thomas A. "Doc" Witten was assigned to the battalion. Capt. Chester Olson had been assigned earlier as dental.
New Year's was a memorable time at camp. Engineer enlisted personnel and cavalrymen living side by side in camp decided that they didn't particularly care for each other and the resulting fight was never to be forgotten. Repercussions were felt even at the Post officer's club where, under the "affluence of incohol," gentlemen, by the act of congress, lost all inhibitions. The station hospital next day found cavalry and engineer side by side , all their differences now forgotten. Later, in combat, a mutual respect grew as men of the 187th had occasion to spearhead a drive by a cavalry squadron into the town of Roermond, Holland.
Basic Training continued in January. Early in the month, on a freezing night, men of the 187th experienced their first overnight bivouac. This was especially rough as it consisted of a fast hike with the bivouac coming as a complete surprise. Everyone soon learned that a full field pack had to be really full to prevent freezing on January nights.
Days of problems, mine fields, barbed wire , compass training, bridge building and assault boat tactics followed. Soft civilians of September were transformed into rugged engineer soldiers by February. The days seemed longer all the time, but the evenings, when there weren't any night problems, were enlivened by trips to Medford, or to post movies, Px's or service clubs. Slowly, but surely, Major "Bill" Barnes and his staff were getting the battalion rehearsed for the big shows to come.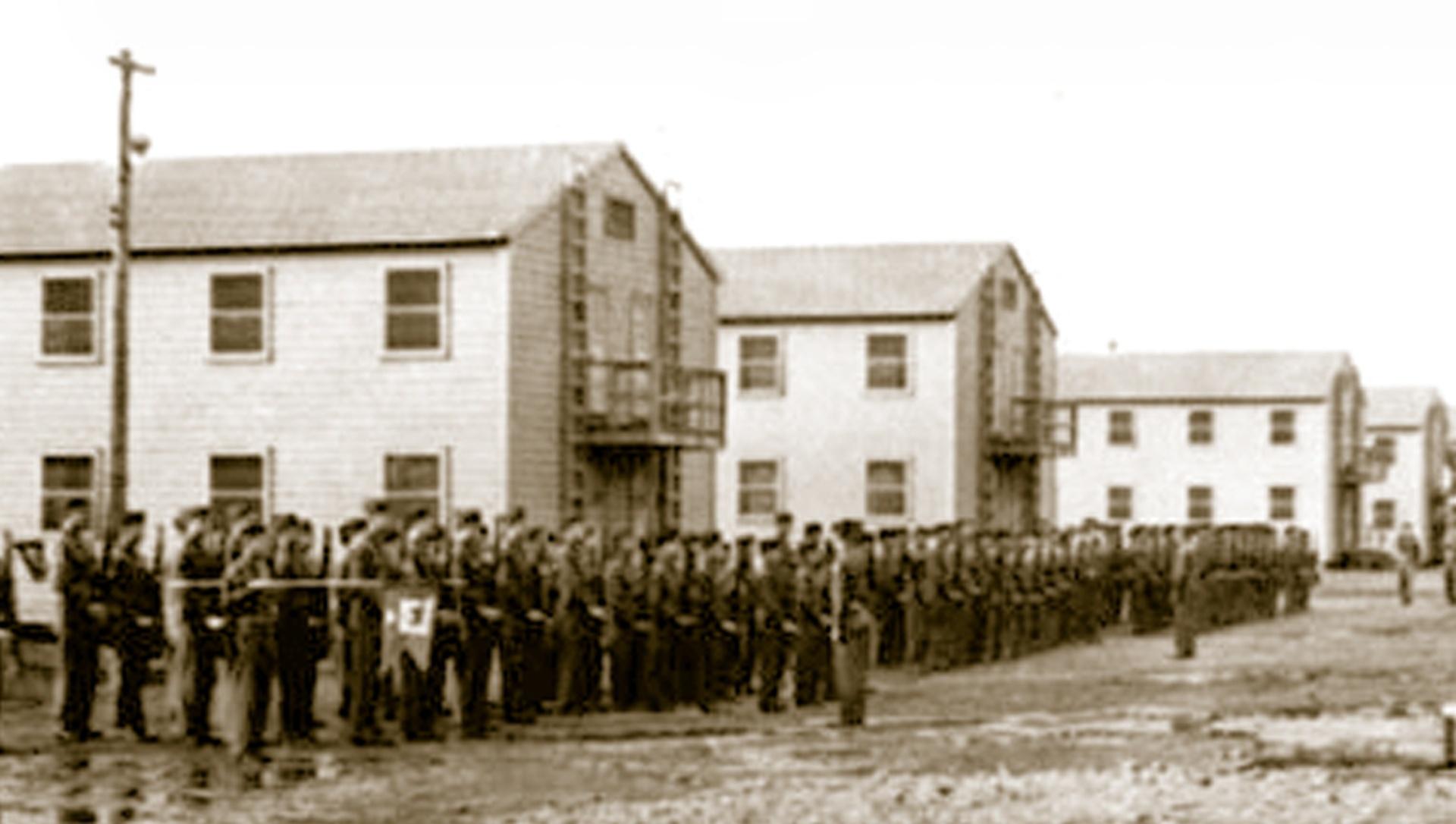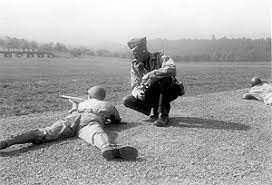 Early in February, the entire battalion moved into the wild Oregon countryside for a week's tactical problem. This was a cold nasty week, and the bearded, haggard-looking men returning to camp at its end didn't then realize that they would have to experience similar conditions some day in actual combat. That week saw the debut of "key's kommandoes," a tiny secret band of men organized by M/Sgt. Jonnie Key, to infiltrate into tactical positions at night and cause havoc in bivouac areas, tactics which the Japanese had been successful using.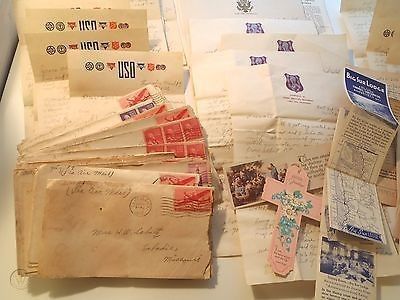 This was the period in the Story of the 187th when everyone scoffed at the idea that the battalion would ever go overseas. It remained a constant subject for latrine-talk from then on, but finally one nigh a year later, it ended. Men of the 187th were assaulting the East Bank of the Rhine River under heavy fire when S/Sgt. Yates Lineberger leaned over to Cpl. Gerald Sullivan and said, "Sully, do you think this outfit will ever go overseas?"
More training and more rumors about an anticipated move followed. The unit journal for Feb. 21st had the comment. "lots of blisters," following an account of a 12 mile tactical march and bivouac. Finally, by March 1, basic training was completed.
The battalion got orders to pack up and leave Camp White and on March 7, two trains left for Camp Howze, Texas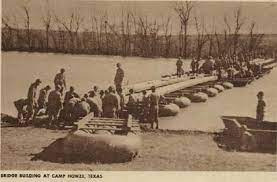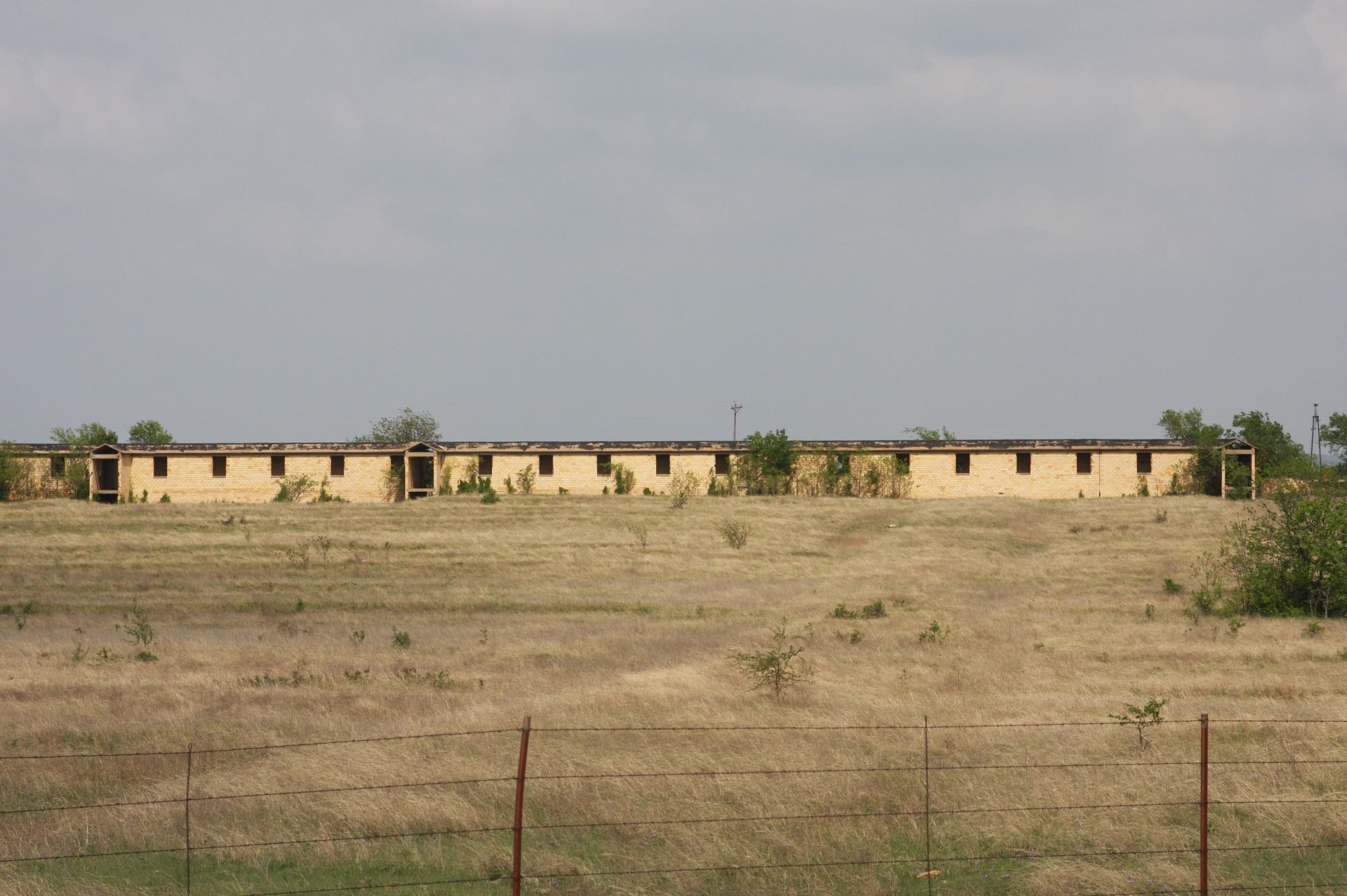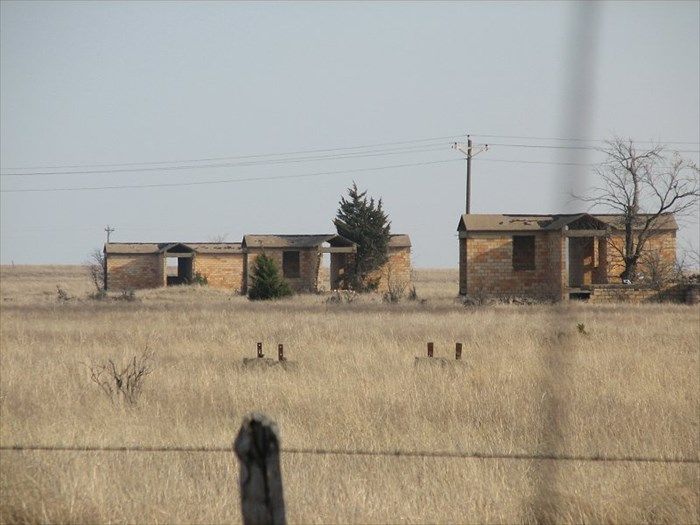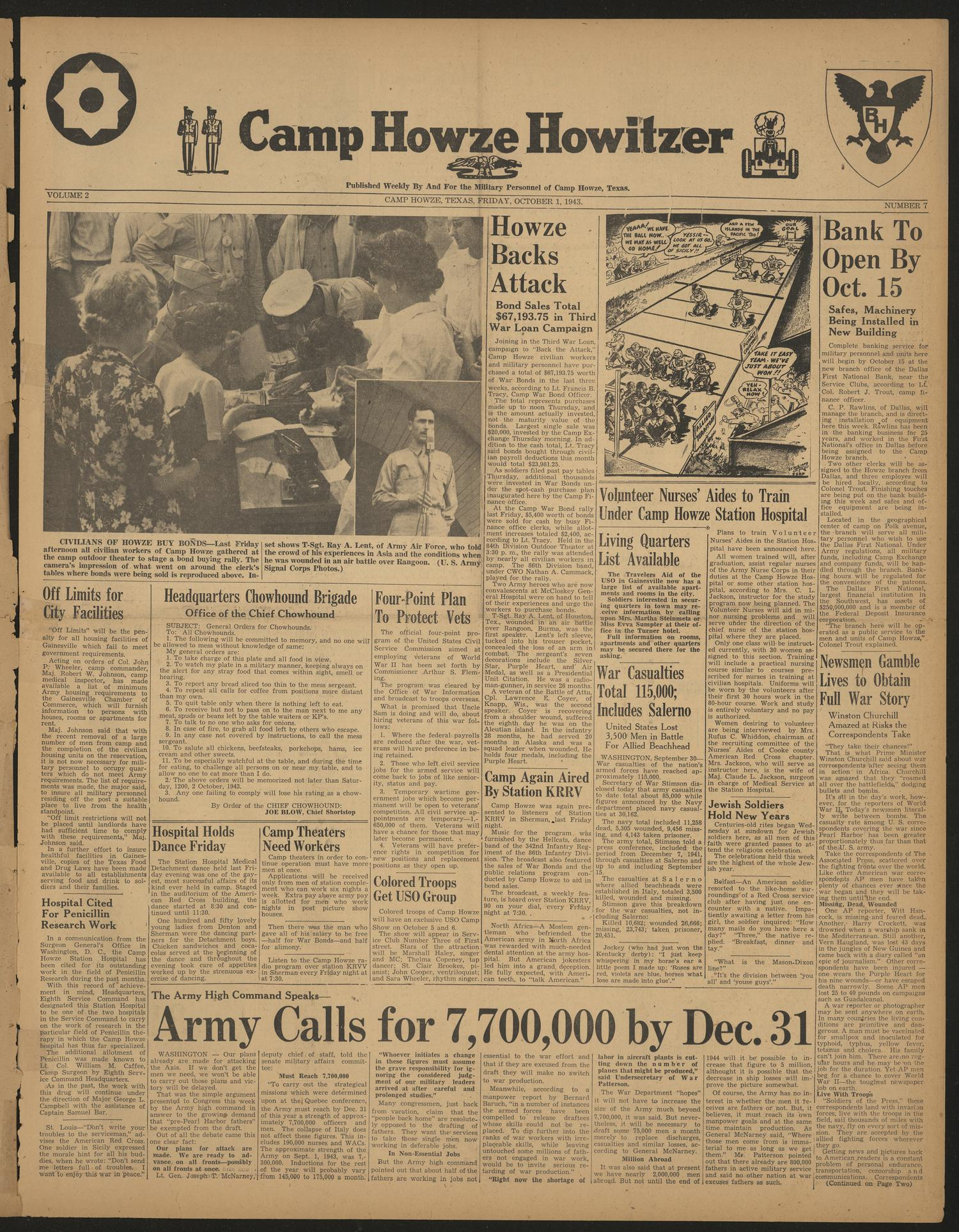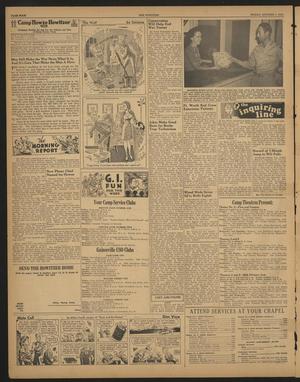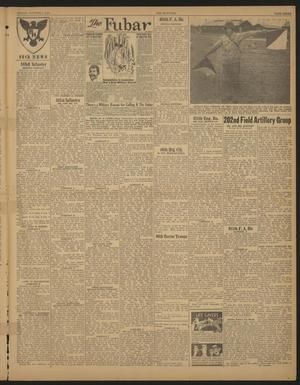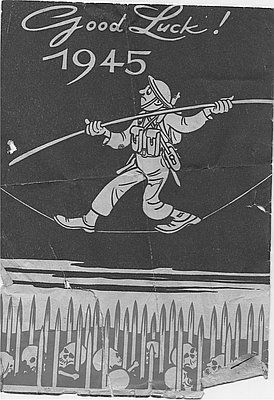 Many of the men of the 187th were fortunate enough to have private transportation and the ten days that followed proved to be a vacation in disguise for them. The train ride lasted seven days and certainly was no vacation. Each of the two trains followed a different route and between them, they passed through almost every western state.
Note from me. Robert Wolfe in his book stated some men missed the train in Colorado and had to catch up with the battalion in Texas.
The battalion had been under IV Corps, Fourth Army and III Corps at Camp White. At Camp Howze, the 187th came under control of XXIII Corps of Fourth Army.
Officers changes had been made during the proceeding months, also. Capt. Poch was transferred to the 35th Engr's. His job was taken over by Capt. Bolon of that organization. In February , Lts. Abney, Bobolia and Deyo were promoted to First lieutenant. Lts. Holmgren, Barker, Gilligan, McAnally and Tabor all added a second silver bar in December and January. Capt. Flickinger had gained his majority in December, also Capt. Bolon pinned on his leaves in March.
New officers had been joining the battalion to replace others who left during basic training for the overseas assignments. WOjg Smith had transferred in from the 96th Division in December; Lt. Stromberg joined in January when Capt. Daniel was also assigned. Three more warrant officers, Jones, Maeder and Potter joined the 187th in January and February. Mr. Potter left later to attend OCS. As the organization was leaving for Camp Howze, Lt. Wright joined . Later, Lts. Coker, Earnhardt, Stevens, Bell, Kissak and Schilling were assigned. Lt. Matthias joined as the Battalion left Texas.
At Camp Howze, unit training was carried on among the gently rolling plains of north Texas and the high winds of early spring. Compass problems, tactical marches, all types of bridging, with emphasis on the Bailey, and drill, with more drill, was the order of the day.
Men of the 187th learned lots about Texas too. They discovered that Texans blamed all their bad weather on Oklahoma and that Texas did not join the union. It was the other way around. They learned that Denton, Texas, had a girl's college and that Dallas and Fort Worth were wonderful weekend cities. They also learned to dislike Gainesville, the town nearest Camp Howze. Many learned that across the Red river, Oklahoma had much to offer, too.
Rumors started to fly about another move in April. They partially subsided in the excitement of gathering a cadre together to the 1272nd Combat Battalion due to be activated at Camp Carson, Colorado.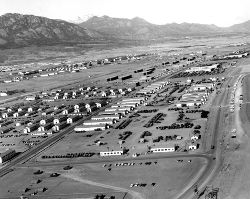 On April 13, Capt. Watkins departed with his cadre of 43 men. Later, in England, these men, most of them sporting considerably more stripes than when they left, had a reunion with the men who stayed with the 187th. But the other rumors proved true and the battalion started packing again.
On April 18, the 187th loaded aboard two trains and departed for the West Virginia maneuver area. The first train carried Baker and Charlie companies with Capt. Holmgren in Command. The second consisted of Able and H&S companies and the medical detachment, Capt. McAnally commanding. The trip lasted four days and was made almost enjoyable by prior planning based on experience gained on the previous move.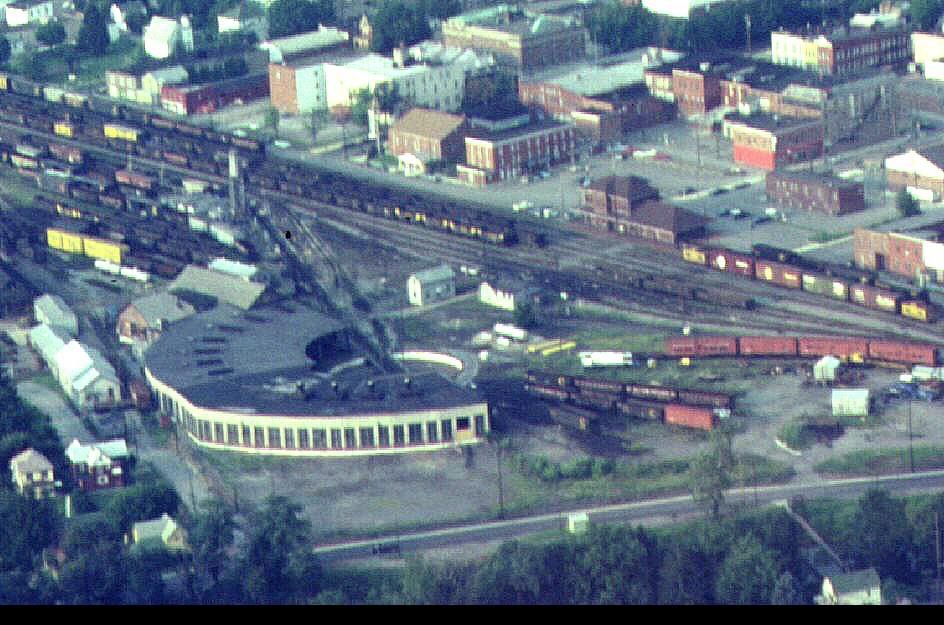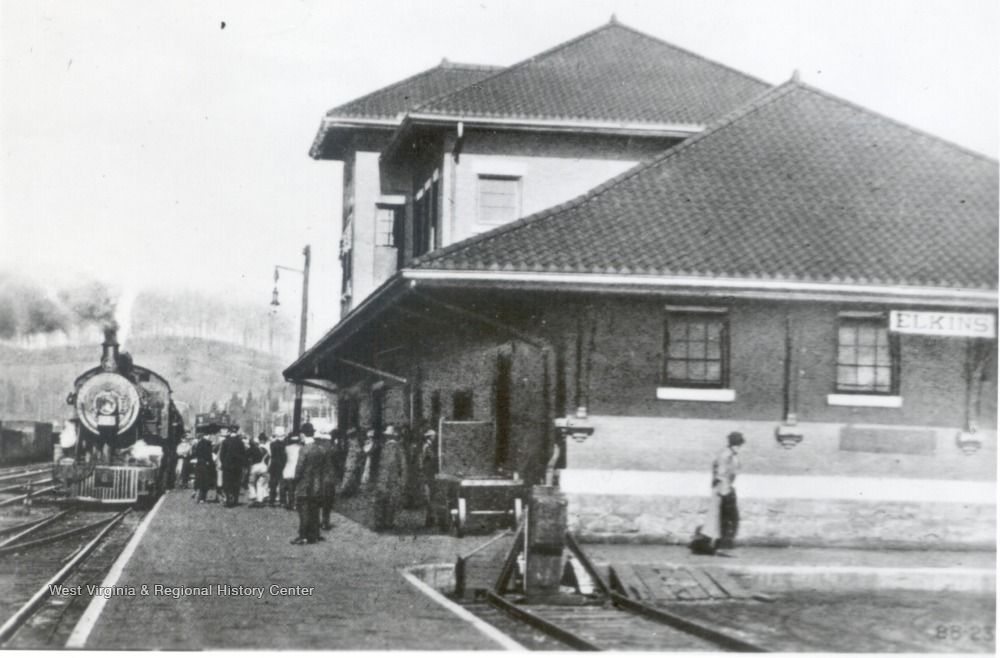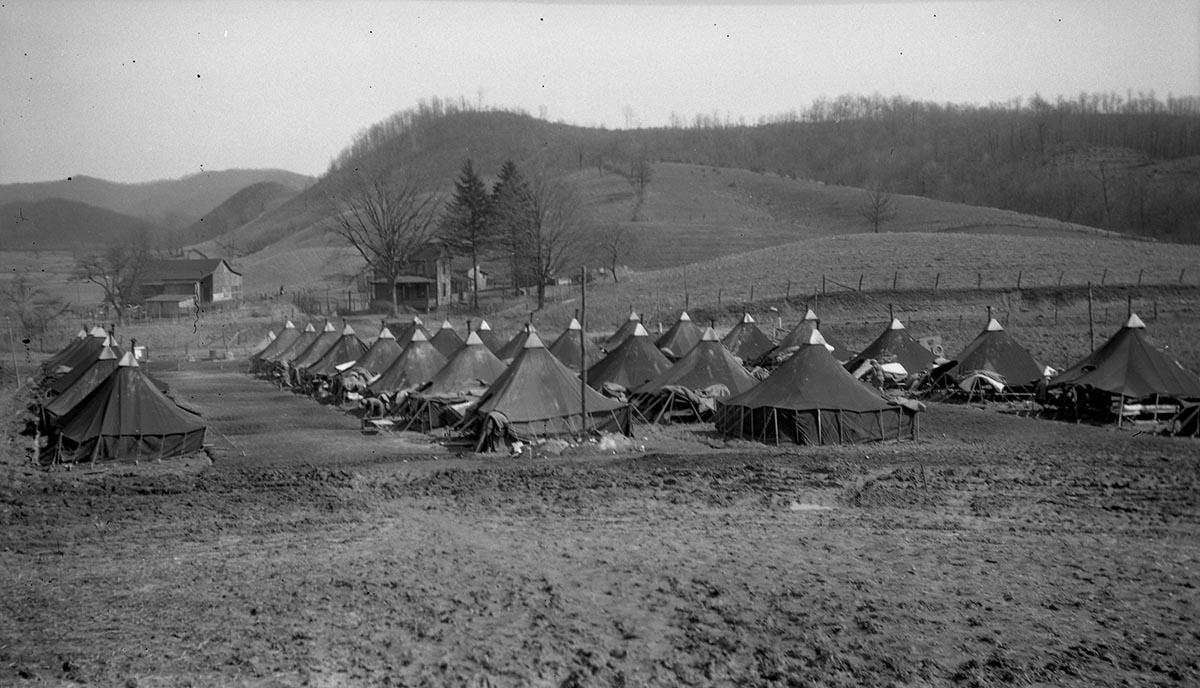 At Elkins, West Virginia, the company proceeded by motor convoy to their destinations in Monongahela National forest. Battalion headquarters was set up in Roosevelt Park high on Shaver mountain, 15 miles from Elkins. Charlie Company moved into Bear Heaven, a picnic spot, three miles above headquarters on Shaver Mountain. Baker company bivouacked right in Elkins in a large muddy field, adjoining a stadium. Able company was sent off into the wilds, 47 miles from Elkins, at Gladwin on Dry Fork of the Cheat River. The first few weeks there were uncomfortable cold ones. Snow fell late in April but cleared immediately.
The Battalion was assigned to XXIII Corps and was given the job of maintaining the entire maneuver area. Major Barnes was appointed Area Engineer. Baker company was utilized for jobs around Area Headquarters, constructing a tennis court in Elkins. Able company worked for six weeks constructing mule corrals and an installation for a mountain school to be opened at Gladwin. Charlie company was assigned primarily to road maintenance, but also began operation of a quarry and rock crusher.
Living conditions became better with the acquisition of pyramidal tents and the coming of warm weather. Post exchanges were set up in each company and recreational convoys were organized to the surrounding towns each evening. Elkins, Parsons and Davis all became well known to the 187th. A big dance was sponsored by the battalion at the Legion hall in June. Furloughs began for the fortunate and because of the long travel time involved, they were mostly long furloughs. One man in the medical detachment requested 90 days to Chicago. He planned to walk and estimated it would take 40 days each way. The request was disapproved and the man had to go by train.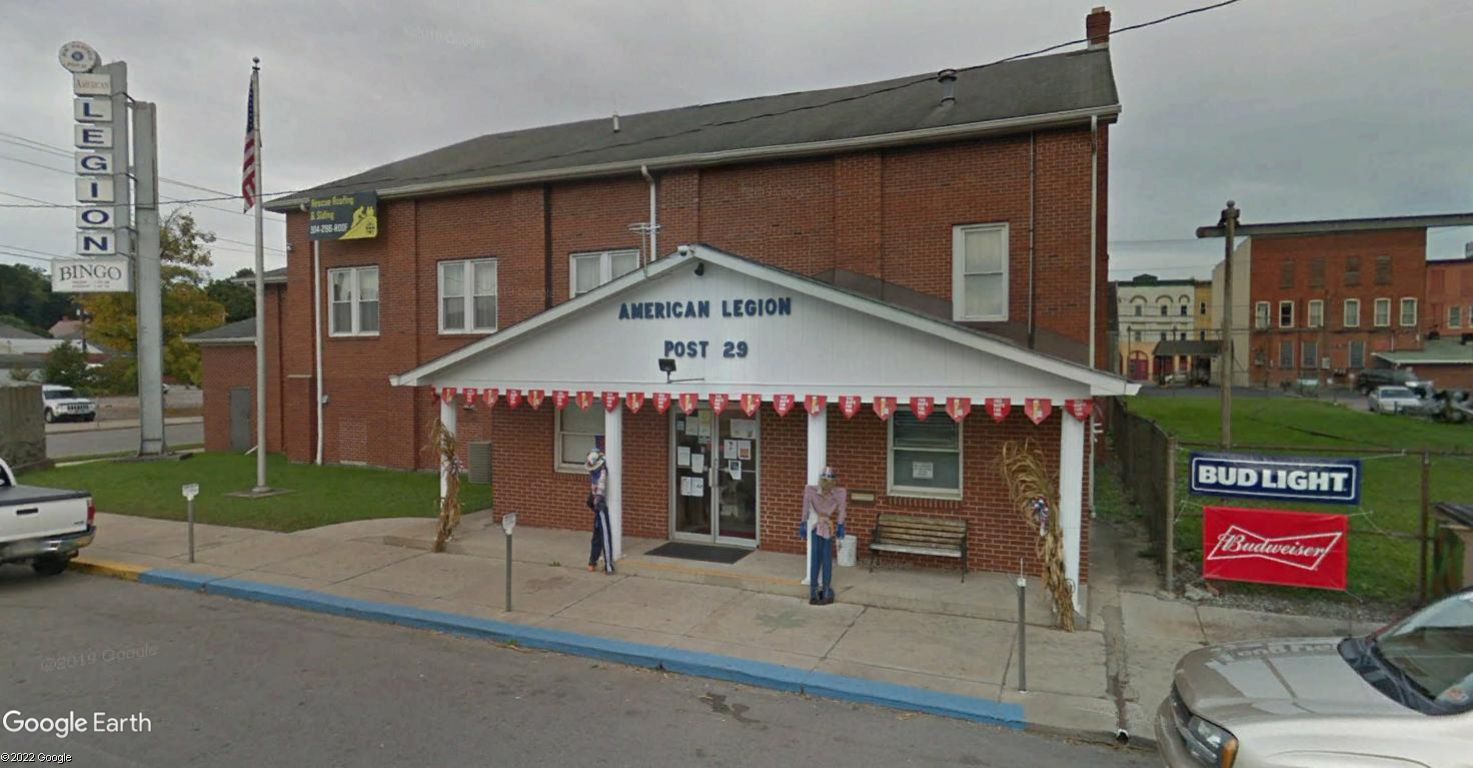 Officer personnel was reorganized in May. Major Flickinger left for Camp Butner and Major Bolon became executive officer. Capt. Daniel became S--3 while Capt. Holmgren took over duties as liaison officer. Capt. Gilligan became CO of Able company. Lt. Stromberg assumed command at Baker Company while Lt. Comstock was assigned as CO of H&S. Capt. McAnally became S--4 . Lt. Coker and Stevens were assigned to the staff as reconnaissance and assistant operations officers, respectively.
Late in May, too, 34 enlisted men joined the unit from Fort Belvoir. At the same time the Battalion was assigned to the XXIII Corps. Later the 187th was to be attached to this corps again, for the crossing of the Elbe River.
In June, a terrific cyclone hit the maneuver area with its strongest concentration in Able company area. Luckily, most of the company was bivouacked on Canaan mountain at the time, building a road for artillery of the 95th Infantry Division, then maneuvering there. The cyclone ripped through Able company and caused $10,000.00 damage. One man was slightly hurt, but there were no other personnel casualties.
On July 8th Battalion assembled and left West Virginia by motor convoy for Camp Picket, Virginia. The Overnight stop at Lynchburg provide a pleasant surprise. The USO had provided a dinner dance for the men at the Lynchburg armory. Officers were similarly feted at the Lynchburg country club. The following afternoon, Sunday, the convoy arrived at Blackstone and Camp Pickett.
Note from me. Late in 1941, the U.S. government began the condemnation of some 46,000 acres near Blackstone to establish Camp Pickett and train troops for World War II. More than one million men trained at Camp Pickett and fought bravely on battlefields around the world.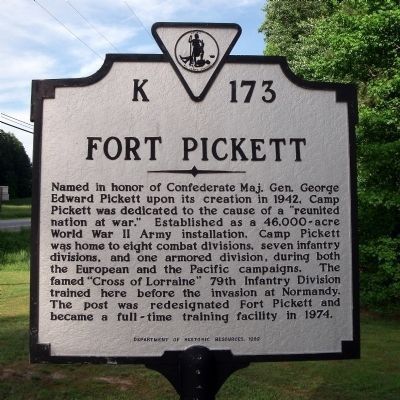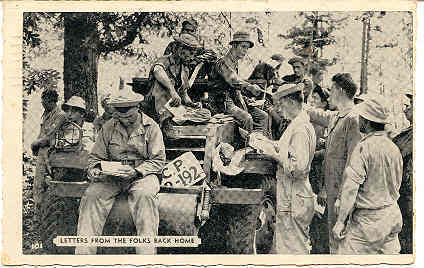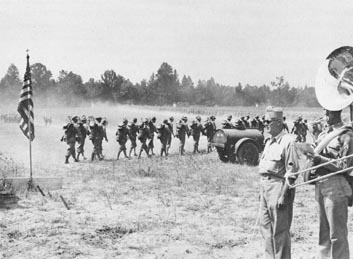 The next three months were the busiest the battalion had seen. Alert orders had been received and preparations for overseas movement (POM) were in full swing. Equipment had to be checked and inspected dozens of times. Close combat course, mock village, basic medical test, physical fitness test, carbine and sub-machine gun firing, hand grenade throwing, infiltration course by day and night, and movies on every conceivable army subject had to be checked off the POM list. Slowly, the training was being carried on at the same time.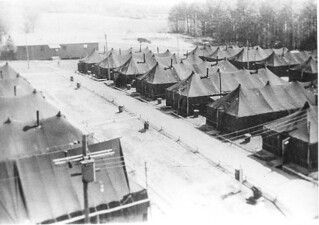 The end of July found the battalion at A.P. Hill Military Reservation for a week of tactical training in the field. Rain and mud and ever-present insects made this a never to be forgotten seven days. Everyone breathed a sigh of relief as he headed back to Camp Pickett for a weekend off in Washington, Richmond or Roanoke. The favorite spots for "rest and recuperation."
Enlisted personnel had changed some more too. Thirty-three men were assigned to the battalion from the 284th AAA AW Battalion in mid-august replacing 33 men who had been transferred to the 1283rd and 1291st Combat Battalion and the 1154th Group. Fifty-two other men joined soon after from the 380th Combat battalion and from a casual depot at Camp Reynolds, Penn.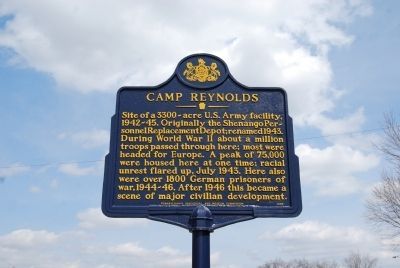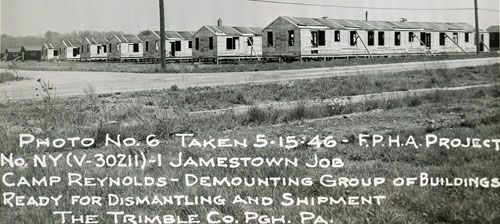 To Be Continued
Contact us at the187thengcobn@aol.com
You can sign up for more information at https://187th-engineering-combat-battalion.ghost.io/ghost/#/site
If you are a WWII vet or a family member and wish to include your history or the history of a loved one, I'd love to hear from you. My main emphasis is to acquire the history of the men who served.
YOU CAN CATCH UP ON THE JOURNEY OF THE 187TH BY SEARCHING FOR THESE PAST POSTINGS ON THE INTERNET.
FOR EXAMPLE
187TH ENGINEER COMBAT BATTALION "TITLE OF STORY" LET'S SAY "CAMP WHITE."
These articles are listed from newest to oldest.
RHINELAND
CENTRAL EUROPE
ARDENNES-ALSACE
PASSENGER LIST
STORY OF WILLIAM R. MARTIN
CAMP WHITE: OREGON GOES TO WAR
187TH ENGINEER COMBAT BATTALION PHOTO
US 9TH ARMY
CHARLIE COMPANY
BAKER COMPANY
ABLE COMPANY
SUDDENLY THE MOVE
THE STORY OF THE 187TH ENGINEER COMBAT BATTALION: THE NEXT DAY
THE STORY OF THE 187TH ENGINEER COMBAT BATTALION: IN THE BEGINNING
CAMP WHITE OREGON
Note. You can access past postings by clicking on the HOME icon or picture in the upper left-hand corner of the page. It will take you to the home page where you can view past Articles.